It's already been dominating headlines for weeks — supply chain issues and labor shortages are making holiday shopping more complicated and less reliable this year. So why not skip the uncertainty and think outside the (gift) box this year? We've gathered a few holiday travel gift ideas below.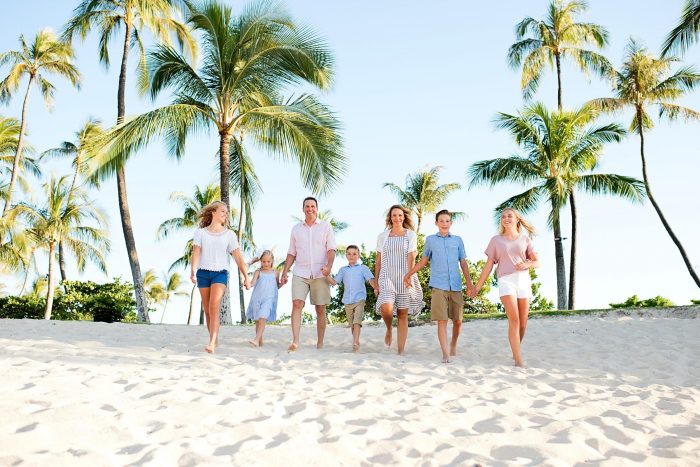 Timeshare Rentals via RedWeek
Travel can be a great gift in and of itself. Instead of a sweater that you wear once and forget about it, who wouldn't want to be given an entire vacation? It's not even that extravagant. Most of RedWeek's timeshare rentals cost just a fraction of what you'd be paying resorts directly, so this is a more affordable gifting option than you'd imagine. When you book the vacation, just add the gift recipient's name as the primary guest. Owners are more than willing to accommodate those requests.
The first step? Start browsing RedWeek's expansive timeshare rental inventory. With offerings from the Caribbean to California (and everything in between), you're guaranteed to find that perfect spot for your loved ones. 
Travel–Related Credits, Gift Certificates & Subscriptions
Buying someone other than yourself a flight can be more complex than it's worth. The solution? Try SkyHour. This recently introduced app lets you buy "skyhour" — time-based credits that can be used to book flights. Each skyhour is worth one hour of flight on 300+ airlines. Essentially, you're giving the gift of freedom — to travel the world, anytime, on any airline.
And how about gift certificates for your foodie friends and family? No matter where they end up traveling, you can give them a gift card via Grubhub or a similar service that can be used at most restaurants nationwide. This is a win-win since it's been a tough couple of years for the foodservice industry. Buying gift cards throws a lifeline to restaurants that really need one and gives your giftee a meal to look forward to. Another option? Give gift certificates to grocery delivery services like Instacart or Shipt. Since many timeshare rentals have kitchens, you can use these services to have all the ingredients you need right to your resort. 
One more foodie idea. Try The World, is a subscription box service which curates a selection of snacks, ingredients, and beverages from a different country every month. It's an ideal way to give the gift of travel inspiration at home. 
Great Family Travel Hacks Make Great Gifts
Family travel is trickier than ever in 2021 — especially if you're traveling with babies or toddlers. One great way to cut down on bulky baby gear? BabyQuip. Instead of lugging everything though airports and hotel lobbies, the service allows you to rent clean and safe baby gear essentials at your destination and have them delivered to your door, wherever that may be (they've got 600 locations and are growing with every week). They've got everything new parents need, from — cribs, car seats, strollers, toys, and so much more. A BabyQuip gift card might just change stressed-out moms and dads' lives. 
Something else traveling parents might appreciate: a subscription to Disney+. A Disney+ gift subscription is an easy way to give one year of the platform to someone special. When you purchase the gift subscription for $79.99, you'll be paying for their first year of Disney+. With thousands of family-friendly programs streaming, the platform is perfect for those long days on the road, whether you're stranded unexpectedly in an airport or taking a long drive. Obviously, you don't want to encourage too much screen time, but Mickey and the gang can keep everyone sane during the less-fun parts of a vacation. 
One more thing for your holiday shopping needs! For Cyber Monday 2021, RedWeek is offering memberships at $9.99 (regularly $18.99). Make sure you're signed up for RedWeek's Promos & Special Offers emails to get instructions on how to add. Here's what you'll get:  
Full access to rent or buy at rates typically 30–70 percent off resort prices
Access thousands of resort reviews
Rent or sell your timeshare (additional fees apply)
Browse amazing by-owner rentals at top resorts and destinations
View timeshare points and weeks for sale by-owner
Get custom alerts when new deals are added
Join in on discussion forums
30-day money back guarantee if you aren't completely happy with your membership