The holidays are fun, but they can be hectic — especially if you're traveling. But staying healthy is more important than ever while you're on the go. Below, check out just a few healthy travel tips that will help make sure you're at the top of your game throughout the most wonderful time of the year.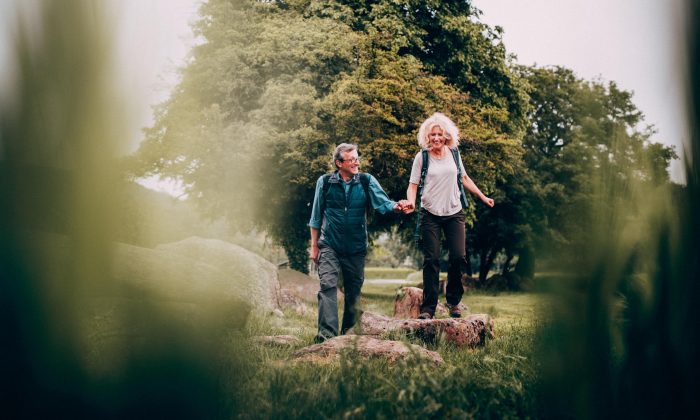 Maintain A Balanced Diet
We get it — trying all kinds of new food and drink is one of the very best things about traveling. You don't have to say goodbye to those delicious flavors while you're on the go. But you can work to maintain a balanced diet. One easy trick? Pack a lot of healthy snacks, like whole or dried fruit, trail mix, and whole-grain pretzels and crackers. If you've got those close at hand, you'll be less likely to be tempted by those easy-to-find, but less good-for-you eats — candy, chips, etc. — when you're feeling hungry. If you keep your snacks healthy, you'll be able to indulge in more of the fun, foodie explorations we all love. 
Oh, and here's a little timeshare resort advantage for eating healthy: many resort accommodations include kitchens, so you can prep some of your own meals during your trip. 
Stay Hydrated
Sometimes, when we get that much needed change of scenery that travel can provide, we can lose sight of the basics. The most basic thing of all? Water. Staying hydrated while you travel is essential, even when it's not convenient at airports or rest stops. Pack a water bottle and fill it whenever you can. The benefits are many: you'll sleep better, you'll be safer from sicknesses — even your mood will improve thanks to hydration. 
Sleep! 
Another basic, though this can be easier said than done. A lot of us have trouble sleeping when we're traveling. Unfamiliar beds can cause tossing and turning throughout the night. But getting plenty of sleep is key for enjoying your waking hours while traveling. One easy thing to do is to bring your own pillow along with you for a little comfort from home. Also, try to cut down on stimulants like caffeine — even if that third cup of coffee is calling your name! Another option is trying out some natural sleep aids like melatonin, magnesium, and lavender. Finally, try to put away your various devices at least an hour prior to going to bed. Don't worry, Instagram will still be there in the morning. 
Stretch It Out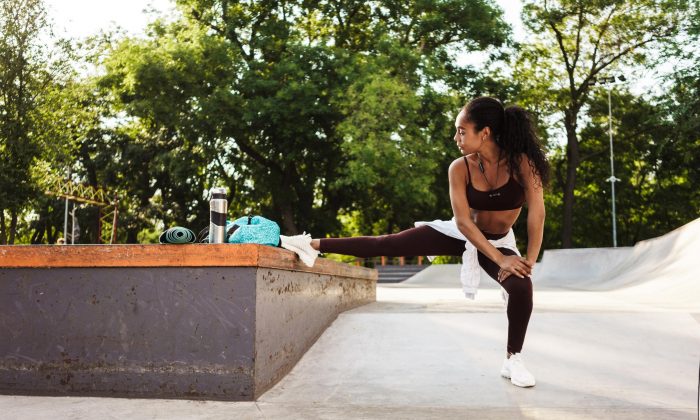 Whether you're flying or driving to your chosen destination, one thing is for sure: you're going to spend a lot of time sitting. Before you head out, dedicate 10 minutes to stretching your legs, neck, arms, and shoulders. Just that little bit of loosening up will work wonders for sore, aching muscles as you make your way to your resort. If you can, keep it up throughout your trip! Bring a packable yoga mat and stretch in your room, in the resort fitness center, or even outside! Giving your body a little extra attention is a great way to feel more alert and ready to take on the day. Bonus: you can do a little stretching before bed, too. 
Take Your Fitness Routine On The Road
One silver lining of the remote work lifestyle that has come to the fore in recent years is that virtual fitness has gone from a novelty to a necessity. From Peloton to Mindbody and beyond, it's never been easier to bring your fitness routine with you when you travel, thanks to live and on-demand streaming workouts. Many of them just require a smartphone and a little space in which to move around. Even if you're just doing bite-sized workouts daily, you'll be keeping your body and mind active during your vacation. Also, remember to check ahead with your resort to see what kind of fitness offerings it has — many boast gyms, workout equipment to borrow, heated pools, and more.