Winter has only just arrived — but if you're anything like us, you're already dreaming of a tropical escape. Warm weather destinations are looking like a major travel trend in the coming year, so it's time to start planning. In need of a recommendation? The gorgeous Dutch-Caribbean island of Aruba is always an excellent option for a winter getaway — and RedWeek has inventory at the best resorts at low prices. Here are five reasons why you should kiss those winter blues goodbye in Aruba.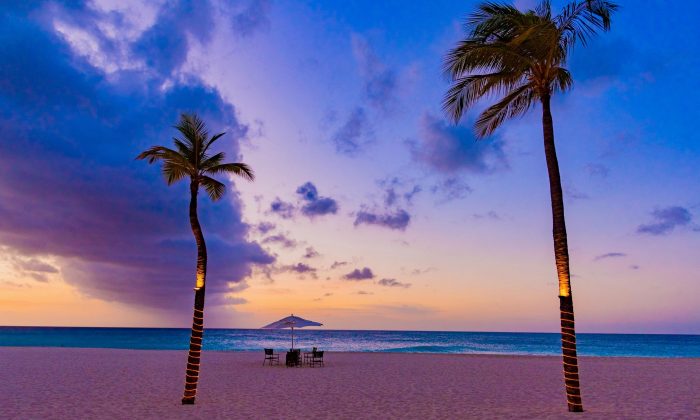 The Weather
We'll get the most obvious reason out of the way first. While most places in the northern hemisphere are in deep freeze, Aruba is peaking weather-wise. Between December and April. temperatures hover in the mid-80s Fahrenheit during the day, dipping down into the mid-70s at night, making for perfectly balmy evenings. The water is similarly warm, with an average winter temperature of about 80 degrees. Skies are blue and clear — this is one of the least rainy times of year on the island. In other words, Aruba will bring you that summer feeling, even in the dead of winter. 
Outdoor Adventure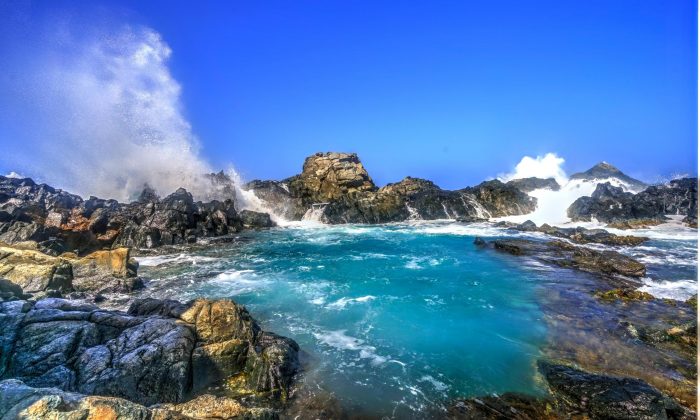 Cabin fever got you down? That perfect weather in Aruba encourages outdoor exploration; you'll want to pack plenty of sunscreen and comfy walking shoes, because you'll be out in the fresh air and sunshine a lot during your trip here. Outdoor adventure is big on the island — in fact, more than 20 percent of Aruba is made up of protected parkland: the mighty Arikok National Park. Here, you'll discover a diverse landscape, including everything from rugged coastlines to windswept sand dunes, from secret coves to towering mountains. One of Arikok's most popular spots is the Natural Pool, an unusual geologic attraction with calm waters protected by craggy rock formations. 
Unique Culture (And Cuisine!)
We mentioned that Aruba is a Dutch-Caribbean Island — a fact that distinguishes it from many other Caribbean destinations. The culture here is completely unique, blending Amerindian heritage with Dutch, Caribbean, and Spanish influences. Good to know: The people of Aruba speak up to four different languages: English, Dutch, Spanish and Papiamentu (a creole language with elements of Spanish, Portuguese, Dutch, English and French, as well as bits of African and Arawakan languages). There's nothing quite like something new to break you out of the doldrums. 
The place to go to get a taste of Aruba's Dutch-Caribbean heritage is downtown Oranjestad. Here, you'll find delightful Dutch colonial style architecture — the city is home to the oldest still-standing homes on the island, some of which date back to the 16th century. Aruba cuisine offers a nice mix, too. Grab some traditional Dutch pancakes for breakfast, enjoy the signature island dish of Keshi Yena for lunch, and taste the fresh catch of the day (including conch, tuna, wahoo, mahi-mahi, grouper, and snapper) for dinner. 
The Wellness
Is Aruba where the wellness movement was born? Well, the island was in on it early, anyway. In addition to a vibrant spa scene, the destination is home to Aruba Aloe, the oldest Aloe company in the world, founded all the way back in 1890. The succulent Aloe plant is a powerful antioxidant and contains vitamins that are great for your skin — especially great during those dry winter months. For a deep dive, Aruba Aloe offers fascinating guided tours, where you'll see the intricate method by which the plant is "filleted" and get a chance to try out some interesting varieties of Aloe. 
Beaches!
And we'll end with one more obvious reason for you to escape to Aruba this winter. Aruba's beaches are legendary. And you've got plenty of options when it comes to beautiful stretches of sand. Eagle Beach and Palm Beach regularly top the annual "Best Beaches In The World" lists, thanks to sparkling turquoise waters, plenty of space, and gently swaying palm trees. Meanwhile, the aptly named Baby Beach is perfect for your younger kids, with calm, shallow waters. If you want to snorkel, Malmok Beach is a favorite; the water here is crystal clear, making it easy to spot all the varieties of marine life under the waves, from colorful tropical fish to friendly sea turtles.