The way we travel has changed radically over the past few years. But often, change can be good! Exploring the world around us and getting away from it all has gotten more complicated — but it still holds the same allure that it always has. Below, check out some of the travel trends that will shape the next year — and beyond.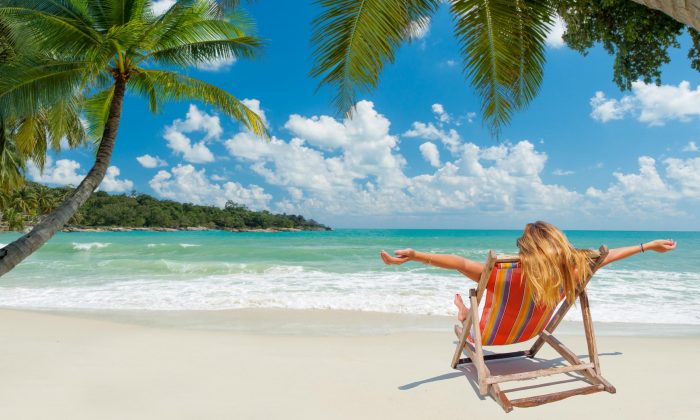 Warming Up
For much of the pandemic, travelers played it safe by staying close to home, traveling domestically, and rediscovering the good old fashioned road trip. But 2022 will see more people feeling comfortable with visiting their favorite far-flung, tropical destinations. The Caribbean seems to be particularly hot from our perspective — RedWeek's Top 25 list of timeshare rental resorts for 2022 was dominated by warm weather destinations like Aruba, Hawaii, and St. Thomas. The sun and sand are calling! 
Disconnection Vacations
Getting away from it all isn't just geographic, however. In 2022, travelers want to disconnect. That could mean something as extreme as going completely off the grid. Or it could mean that you want to plan a vacation that is focused on self-care and wellness — away from the screens that dominate our everyday lives. One place the travelers have found to be an ideal location to unplug is Sedona, Arizona. Long known as a wellness mecca, the destination is filled with rejuvenating spas and pristine natural beauty — even the area's famed red rocks themselves are said to hold healing powers. 
Freshwater Fun
Recent Pinterest data showed that the platform's users were searching for lake resort vacations in rising numbers. The "lake it til you make it" trend will likely continue to grow in 2022, with pontoon boats, fishing, water skiing, and a cool summer lake aesthetic all rising to the fore — especially among millennials. If you're looking for a classic freshwater getaway, try Lake Tahoe in California, where you'll find an ideal mix of rustic and luxury, all framed by crystal clear blue waters and spectacular sunshine. 
The Rise of Conscious Travel
Think of this one as the logical extension of the sustainable travel trend that we've seen develop over the past decade or so. People have wanted to reduce their carbon footprints during vacations for a while; now, they want to be mindful of the impact their trips have not only on the environment, but on local communities as well. The goal of the conscious traveler isn't just to get a great photo for Instagram, but to form deep connections with their chosen destination's culture. This can be achieved via voluntourism opportunities, or by visiting more "off-the-beaten-path" attractions that give a more authentic view of the people and places you're visiting. 
Pet-Friendly Escapes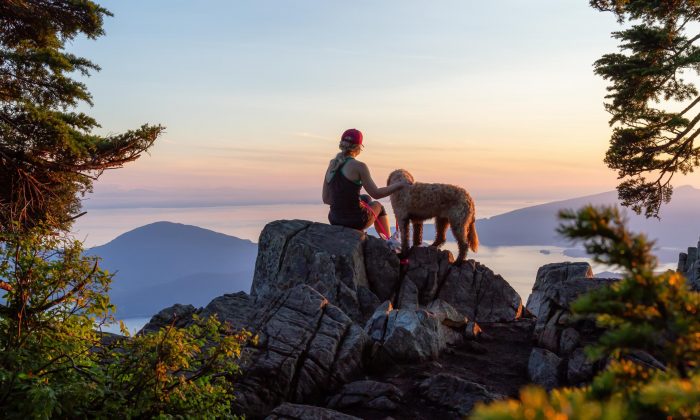 Throughout these days of social distancing, Americans fell in love with their pets all over again. Hilton recently released a Trends Report that spoke to this trend: 23 million U.S. homes welcomed a new pet during the pandemic, and of those homes, 65% said they were interested in traveling with their new furry friend. So, pet-friendly resorts are going to see a major surge in the upcoming year. Ready to hit the road with Fido? Check out RedWeek's list of pet-friendly resorts.  
New Tech To Keep Us Safe
Hotels and resorts have had to adjust in major ways to meet new safety regulations in the post-COVID era. In 2022, you're probably not going to see many hotel keys — it's all being moved to the digital realm. It's not only a great way to reduce high-touch zones, but also the sustainable choice, removing those disposable plastic keycards from the equation. For those who want to keep up their routine while traveling (but might not want to go to a crowded gym), many hotels and resorts are starting to featurein-room virtual Peloton workouts, complimentary yoga mats, and Mirror, an all-in-one digital workout system. Finally, you'll be seeing many hotels around the world offering on-site COVID-19 testing, making it easy to make sure you're in good shape while traveling. The bottom line? The hospitality industry has got your back. 
Whichever 2022 travel trends you end up following this year, RedWeek is here to help you plan your perfect vacation!