We all have a picture in our heads when it comes to a classic spring break vacation. But what if classic just won't cut it this year? If it's time for you to think outside the box for your 2022 spring break getaway, here are some ideas for unique destinations that the whole family will love. 
Instead Of The Beach … Try The Desert
The rugged beauty of the desert can be as welcome an escape from the cold of winter as those sandy shores. 

Sedona, Arizona: This destination in the high desert of central Arizona is in many ways an ideal resort town. You'll enjoy temperatures in the mid-80s, sunny skies, and plenty of fresh air. The outdoors in Sedona are incredible, with gorgeous red rocks and spectacular vistas. Head out to Slide Rock State Park, where you'll find sandstone formations that create natural slides into cool pools of water. Another adventure? Explore Palatki and Honanki Heritage Sites, home to fascinating cliff dwellings built between A.D. 1150 and A.D. 1350 by the Sinagua people. When it's time to relax, Sedona won't disappoint. The city is famed for its rejuvenating spas, which deliver desert bliss with ease. Check out RedWeek's Sedona travel guide. 
Palm Springs, California: Located at the base of at the base of the San Jacinto Mountains, Palm Springs is lined with palm trees that lightly sway in the desert breeze. It's an otherworldly place, both for its scenic Sonoran Desert beauty and its retro-cool architecture. Be sure to take a self-guided tour of the city's modernist buildings and homes — many of which were built for some of the 20th century's biggest names. You might also want to take a refreshing soak in one of the area's many hot springs. Check out our Palm Springs travel guide. 
Instead Of Theme Parks … Try Some Natural Attractions
Maybe Disney World sounds a little too hectic for you. No worries — the natural world has more than enough excitement for the whole family.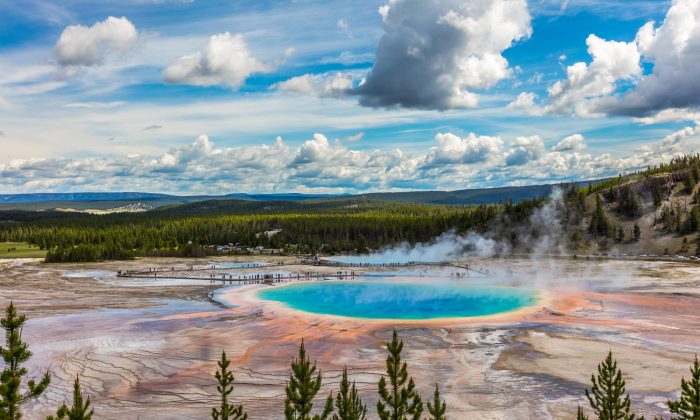 West Yellowstone, Montana: The 3,472-square-mile Yellowstone National Park is one of the world's greatest natural landscapes. There's the famed Old Faithful geyser of course, still erupting every 35 to 120 minutes — but that's just the beginning of the wonders you'll see here during a spring break vacation. Wildlife abounds here; park is home to bison, elk, bighorn sheep, grizzly bears, moose, deer, and an array of birds. Worldmark's West Yellowstone resort puts you just steps away from the fun, located right next to the park's West Entrance. 
Gatlinburg, Tennessee: Gatlinburg is known as the gateway to the Great Smoky Mountains National Park — the most visited national park in the U.S. The Great Smokies are a playground for outdoor adventurers or all experience levels. You can hike or bike your way through the park or take the Gatlinburg Sky Lift up to an elevation of 1,800 feet for panoramic views of the region. Another fun, only-in-Gatlinburg experience? The Star Cars Museum, which has an impressive collection of original vehicles from Hollywood movies, from the Back to the Future DeLorean to the Batmobile. 
Instead of Florida … Try Coastal South Carolina
Florida is a longtime go-to spring break destination. But the coast of South Carolina has emerged as a worthy alternative.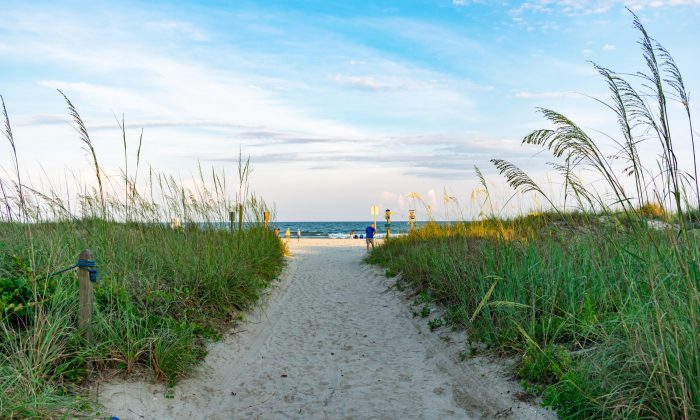 Hilton Head Island: One of the most family friendly destinations in the U.S., Hilton Head Island offers 12 miles of pristine beaches and a welcoming seaside vibe. It's a great place for biking — the area boasts 60 miles of multi-use bike trails that span the entire island. Spring Break is also a good time to get out on the water; the local Atlantic Bottlenose Dolphins are playful and plentiful. And if you're a golfer, you're in luck: Hilton Head Island is rated among the top 10 best golf course resort destinations in the world by Golf Digest readers.
Myrtle Beach: Golf is also a big draw in Myrtle Beach, where you can take your pick from hundreds of incredible area courses, many of them designed by the most respected names in the business. The links are only part of this coastal SC's attraction, however. Myrtle Beach has an old-school charm, with a traditional waterfront boardwalk (be sure to ride the SkyWheel, one of the tallest Ferris wheels in the U.S.) and cozy seafood joints with catch-of-the-day specials and friendly locals. Careful, spring break may not be long enough, and you'll end up wanting to move here permanently!