We're in the middle of the winter, so you're probably daydreaming of a sunny escape to somewhere warm and tropical. RedWeek is here to help you get there, with incredible (and incredibly budget-friendly) resorts in such beach-y destination as Maui, California's Newport Coast, the Bahamas, and more. We're also here to help you keep your skin in good shape while you're soaking up the sun. UVA/UVB rays can be especially damaging after you've spent a few months mostly indoors. Learn how to protect yourself with these sun protection tips: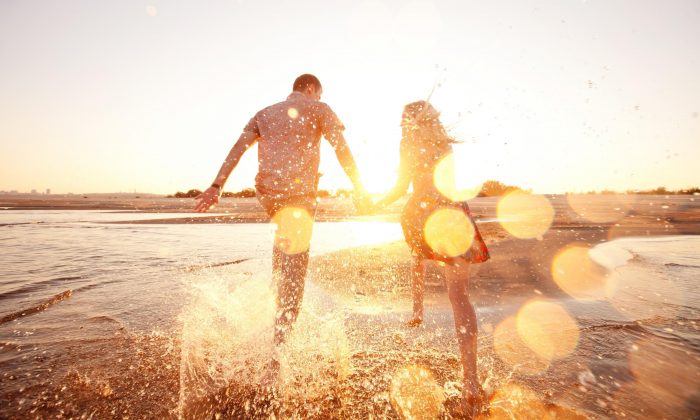 Don't Forget To Cover Up
It's recommended that you cover up for at least part of your day on the beach or poolside. Overexposure to the sun can lead to bad burns. Pack a flowing, light cotton cardigan and put it on from time to time while sunbathing. You can even buy a beach cover-up with UPF (Ultraviolet Protection Factor) listed. UPF tells you what fraction of the sun's ultraviolet rays can pass through a piece of clothing's fabric and onto your skin. A fabric must have a UPF of 30 to qualify for The Skin Cancer Foundation's Seal of Recommendation. 
Hydrate!
This one can't be overstated. Drinking water is a good idea anytime. But it's a particularly good idea when you're spending extended periods of time in the sun. Always have a water bottle close at hand. Up to eight 8-oz. glasses of H20 is enough keep you properly hydrated throughout the day. Bonus tip: Bring a spray bottle to the sand and spray yourself regularly to avoid dry, crackly skin. 
Pack Your Wide-Brim Hat
Wide-brim hats aren't just a stylish accessory. They can also be another great cover-up, shading your face and scalp from damaging UVA/UVB rays. You'll also look very chic in your wide-brim hat — they're a social media sensation. Just check out the #widebrimhat hashtag on Instagram. 
Discover The Benefits Of Antioxidants
Think of antioxidants as your secret weapon against the ravages of the sun. Regular intake of antioxidants reduces the production of free radicals, which can damage your skin, leaving it vulnerable to sun damage. The best part is that it's easy. To increase your antioxidant power, eat antioxidant rich foods like melon and citrus fruits. Those foods also have a lot of vitamin C, which will help to hydrate you in the heat. It's a win-win. 
Apply — Then Reapply
So, you're getting ready to hit the beach and you've done the right thing — you've applied plenty of sunscreen. Well done! But what's just as important as applying sunscreen? Reapplying sunscreen. Experts suggest that you re-apply every two hours you spend out in the sun. Another good thing to remember: You should apply about an ounce of sunscreen to the entirety of your exposed skin — just about a shot glass-worth of sunscreen. 
Remember Your SPF Lip Balm
You may have covered most of your exposed skin with sunscreen. But don't forget about your lips — they need protection, too. In fact, they need even more protection since the skin on your lips is thinner. Use a lip balm that's SPF 15 or higher, and just like sunscreen, remember to re-apply regularly. 
Cool Off
How you protect your skin while you're on the beach is important. But equally important is what you do to protect your skin when you're done with the sun. A few hours after your time in the sun, take a cool (not cold) shower. The "cool" part is key. A hot shower can increase dry skin and make skin damage worse. A cool or lukewarm shower, on the other hand, opens your pores, brings your body temperature down, and remove excess sunscreen. In other words, it'll get you ready for your next day on the sand! 
Ready to plan your sun-protected vacation? Find a rental on RedWeek today.