The numbers keep growing! According to several recent surveys, millions of Americans are planning to make up for lost time in the upcoming months by planning big summer vacations. Good news — except that some of the most popular summer destinations will be more popular than ever. Below, check out some less-well-known spots that can be just as fun as the big-names. 
Seaside, Oregon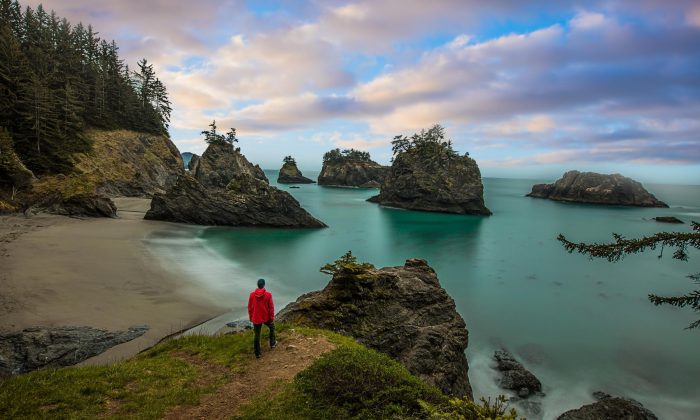 Fresh air, sunshine, and rugged scenic beauty — the coast of Oregon is well worth discovering for those in search of a different type of summer beach vacation. Seaside, located in the northwestern part of the state, delivers long stretches of sand, a classic 1.5-mile-long oceanfront promenade, and gentle waves during the summer. But that's just the start of the fun. Nearby, you'll find the Tillamook Head National Recreation Trail, offering hikers an immersion in a lush Pacific Northwest rainforest and along dazzling coastal cliffs. You'll also want to pay a visit to the Seaside Aquarium, where you can feed friendly, adorable seals. 
Where To Stay: The Resort at Seaside is an ideal home base for your Oregon coast getaway, located just steps from the beach, with glorious views of Tillamook Head. 
Baraboo, Wisconsin
Named one of America's best small towns by Smithsonian Magazine, Baraboo is a picture perfect midwestern escape, with a historic downtown is on the National Register of Historic Places. Outdoor adventurers can walk the famed Ice Age Trail, four miles of which run through the area, offering spectacular scenic vistas and plentiful wildlife viewing opportunities. Baraboo is also known as Circus City — this is where the Ringling Bros. got their start. You can learn all about the town's "Big Top" heritage at Circus World, a fascinating museum with hundreds of artifacts and interactive exhibits. 
Where To Stay: Wyndham Vacation Resorts at Glacier Canyon gives guests easy access to the expansive Wilderness Hotel and Golf Resort, which features the championship Glacier Canyon golf course, several water parks, and much more. 
Marco Island, Florida
The Gulf Coast of Florida doesn't have Disney World. But it does have warm waters, incredible eco-adventures, and a touch of glamor. Marco Island in southwest Florida is a laid back and luxurious beach town that will fulfill all your summer sun requirements. It's also a great place to get out on the water, whether for deep sea fishing excursions or dolphin cruises. Nearby Naples is a must-visit, with a charmingly old-school downtown that is packed with chic shopping options and exquisite fine dining. 
Where To Stay: Set upon a long stretch of sparkling white sand, Marriott's Crystal Shores gives you a front row seat to some of Florida's most awe-inspiring sunsets. 
Carmel-By-The-Sea, California
When you arrive in Carmel-By-The-Sea, you may have to pinch yourself to make sure you're not dreaming. This small beach city on California's Monterey Peninsula is home to stunning coastal bluffs, fairy tale-like cottages, and a lively cultural scene. Carmel Beach is a bucket-list beach, and during the summer, it's the ideal place to spend a day in the sun. Carmel is a wine lover's paradise, too, with more than 20 wine tasting rooms offering sips of the Golden State's best. The Carmel culinary options here are extensive as well, with everything from casual seafood hangouts to elegant dining, all tied together by a dedication to using fresh, local ingredients. 
Where To Stay: Set upon the craggy bluffs of the Carmel highlands, Hyatt Residence Club Carmel, Highlands Inn, is a luxurious enclave overlooking the Pacific. Dating back to 1916, it's an old-world spot with modern amenities, including a yoga studio, award-winning cuisine and more. 
Hancock, Massachusetts
New England might not be the first destination that comes to mind when you think of summer, but the Berkshires could be just the right "out-of-the-box" trip you've been looking for. Hancock, Massachusetts, is a serene spot located on the easter side of the state that lets you experience the best of the area, whether you're enjoying the cultural delights at Tanglewood (the summer home of the Boston Symphony) or visiting the Norman Rockwell Museum in nearby Stockbridge. The natural beauty of the area is a huge draw as well, with hiking trails that take you to glittering waterfalls and panoramic overlooks. 
Where To Stay: Wyndham Bentley Brook's location makes it easy to explore the Berkshires, not to mention spacious accommodations and a lodge-like ambiance.