April 19 marked "National Unmasking Day" as TSA and multiple airlines announced that face masks will no longer be required for travelers. Public response has been mixed: some travelers are ecstatic, while others are nervous about the sudden change.  In addition to this breaking news, stories from travelers this month dealing with canceled flights during spring break have been somewhat concerning to travelers planning for their summer vacations.
Read on to learn more about the new face mask regulations and our tips on how to avoid travel chaos this summer:
National Unmasking Day
On April 19, a federal judge in Florida ruled that the federal mask mandate on public transportation including planes, trains and buses is "unlawful". Currently, agencies are still reviewing the Florida judge's decision. In the meantime, the Florida court decision means "CDC's public transportation masking order is not in effect at this time. TSA is NO LONGER enforcing the mask mandate" according to White House reporter Kaitlin Collins.
Shortly after the announcement, many airlines began releasing statements of their own following suit. So far, Alaska Airlines, Delta Air Lines, American Airlines, Southwest Airline, and JetBlue have announced that face masks are officially optional in airports and on almost all flights (select international flights depending on the arrival country's mask requirements being the exception).
Though many are pleased with the news and have dubbed the chain of events as "National Unmasking Day", the CDC continues to recommend wearing a mask on public transit. Regardless of what the airline policies are, many people will continue to wear a mask when they feel it is needed.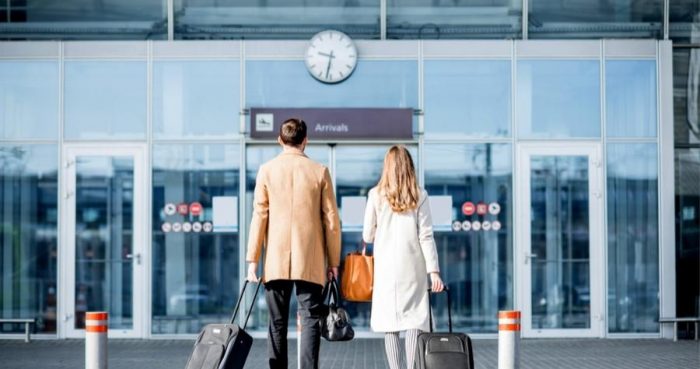 Navigating Summer Travel in 2022
Over the past few weeks travelers have seen a new level of chaos in the airline travel world. During spring break, many airlines struggled to maintain consistent service. Canceled flights, delayed flights, over-capacity issues, and difficulties finding alternative trips caused unhappy customers with botched spring break plans. 
The root of the problem appears to stem from airlines trying desperately to recover from COVID. Most have created aggressive schedules in an attempt to recoup losses from the past two years. Since they do not have enough workforce to accommodate the increase in flights, however, it has become painfully apparent that they have over-compensated with the schedule changes.
Airlines are now attempting to course correct by reducing their schedules to avoid further flight disruptions. JetBlue's COO and president, Joanna Geraghty, told CNBC: "We've already reduced May capacity 8-10% and you can expect to see a similar size capacity pull for the remainder of the summer".
Hopefully the airlines sort out their scheduling issues soon. In the meantime, we should all be prepared for travel…surprises.
Here are some tips to navigate summer travel this year:
1. Pad your travel budget.
It's no surprise that COVID changed…well, everything, including the travel industry. Prices are increasing, both for air travel and ground travel. Plan accordingly, whether you're driving or flying this year. The most important thing is to evaluate both rising airfare costs and increases in gas prices and see what fits best in your budget.
2. Book in advance.
Summer flights are already filling up quickly, and as airlines sort out their capacity issues and new route schedules, flights are bound to become increasingly difficult to find and more expensive as summer approaches. Rentals are also selling fast, so best to get your resort booked as soon as possible too.
3. Avoid peak travel days/times.
Avoid holiday weekends (both in your home country and wherever you're traveling to). Try to avoid peak travel days like Friday, Sunday and Monday. Typically, the best days of the week to fly are Tuesday, Wednesday, or Saturday. If you do check into your resort on a Friday, plan to arrive in town a day or two early (find a hotel near the airport) to allow for changes in schedule while avoiding peak travel days.
4. Pick the earliest flight.
No one likes trudging through the airport before they've had their morning coffee, but it's likely to save you a headache throughout the rest of your trip. If you catch the first flight of the day, you're likely to avoid traffic driving to the airport as well as avoid heavy crowds at security. The first flights usually go out on time (since there is no prior flight holding things up) and they are often much cheaper than mid-day flights too!
5. Watch your phone and email.
Airlines aren't always the best at communicating if and when your flight has been canceled, delayed, or rescheduled. Keep a watchful eye on your email and voicemail as your flight date approaches, so that you can react accordingly as quickly as possible. Also, keep your phone volume on loud the night before your flight—airlines have been known to call passengers only a few hours before flight changes. Keeping your airline's number on speed-dial is a smart idea too, so if you do receive a delay notice you can hop on the phone ASAP.
6. Pack plenty of snacks…and patience.
However your travel plans shape up this summer, be sure to plan ahead and bring the essentials: nourishment, hydration, entertainment for your kids, and your patience.
Get ahead of the crowds and start planning your summer vacation!