Whether it's deep-sea action in the Caribbean or casting your line in a gentle Rocky Mountain creek, fishing vacations are a time-honored tradition. RedWeek's expansive inventory of timeshare resorts can get you to some spectacular destinations for great on-the-water experiences. The fishing vacation of a lifetime awaits… 
Cabo San Lucas, Baja, Mexico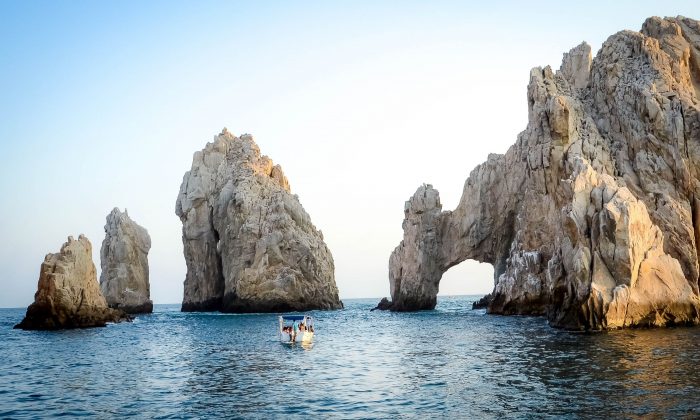 Located at the southernmost tip of the Baja, California peninsula, Cabo San Lucas is known for its beautiful beaches, exciting nightlife and resorts. But for anglers, the incredible deep-sea sportfishing offerings in the Sea of Cortez are the main draw. The waters here teem with such prized catches as striped marlin, red snapper, grouper, tuna and many more. With a host of expert fishing charters available, sportfishing in Cabo is one of the ultimate fishing vacations in the world. 
When To Go: Cabo San Lucas is a great year-round fishing destination — there's virtually no off-season here. 
Where To Stay: In between fishing trips, Pueblo Bonito Sunset Beach Resort offers rest and relaxation, with large studios and one-bedroom suites, most of which offer gorgeous ocean views. 
Marco Island, Florida
Florida's Gulf Coast brings fishing enthusiasts to its sparkling waters year after year, thanks to both the deep-sea delights in the Gulf of Mexico and the myriad shallow water bays and passes. When you're in Marco Island, a resort town just a short distance from Naples and Fort Myers, you'll have easy access to the famed Ten Thousand Islands, often referred to as an angler's paradise. Amidst an abundance of mangrove islands, there are copious species, including snook, redfish, and large mouth bass. A day spent out on the water here is a day well spent. 
When To Go: Your best bet for big catches in the Marco Island area is between September and December each year. 
Where To Stay: Situated beachside, Marriott's Crystal Shores offers some of Marco Island's most comfortable accommodations, complemented by some of Florida's most stunning sunsets. 
Hilton Head Island, South Carolina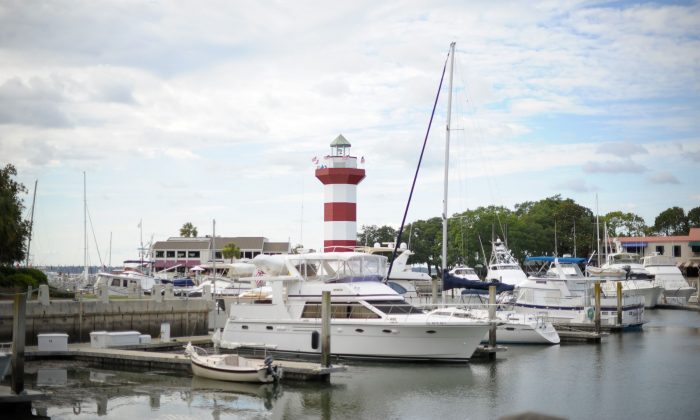 The South Carolina coastal gem known as Hilton Head Island is a place every fisherperson should get to know. Its pristine shores are the launchpad for angling adventures in the Atlantic. Fishing charters will take you out to artificial wrecks and reefs that are filled with all kinds of fish, from grouper, snapper and black seabass in the fall and spring to amberjack, cobia and Spanish mackerel in the summer. There are also plenty of other options, with creeks, streams and piers offering great fishing opportunities for landlubbers. 
When To Go: The most popular fishing seasons in Hilton Head Island come around every spring and fall, with summer coming in just behind. 
Where To Stay: Settle in beachfront at Marriott's Surfwatch during your Hilton Head fishing vacation, where you can kick back in spacious two- and three-bedroom villas. 
The Bahamas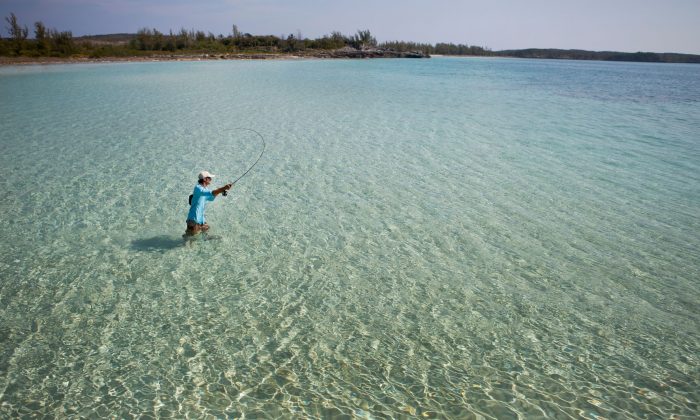 There are countless fantastic Caribbean fishing destinations from Aruba to the Cayman Islands. But the Bahamas might take the crown as the ultimate tropical fishing vacation spot. The deep-sea fishing here is phenomenal, with record-breaking catches of marlin and tuna taking place on a regular basis. But you can go even deeper, with bonefishing excursions in the flats and flyfishing opportunities on the shores. Once you've experienced Bahamas fishing, you'll understand why the world's greatest anglers return to the destination again and again. 
When To Go: May through September is generally the Bahamas' best fishing time period — but the catches stay fresh year-round. 
Where To Stay: The fishing boats are never far away when you're staying at Harborside Resort at Atlantis, a Bahamas timeshare resort that was voted one of RedWeek's Top Picks for 2022. 
Vail, Colorado
Islands and the coasts don't have a monopoly on great fishing vacations. Bring your reel to Vail, Colorado for terrific flyfishing with a side of awe-inspiring Rocky Mountain scenery. Gore Creek runs directly through Vail and from spring until fall, you'll find that the waters are filled with Brown, Rainbow, Cutthroat, and Brook trout. Nearby Eagle River is another favorite, with endless spots to wade in and enjoy the soothing flow while trying to land a trout. 
When To Go: Spring, summer and fall are the most popular time to flyfish in Vail, but the area also offers great ice fishing in the winter. 
Where To Stay: Add a little luxury to your Vail fishing vacation by booking a room at The Ritz-Carlton Club, Vail, a mountain resort that exudes elegance and alpine comfort.