The east coast of the United States has plenty of iconic vacation destinations, from New York City to Boston and beyond. But there are still plenty of hidden gems and undiscovered wonders, offering relaxation, small-town ambiance and fewer crowds. Below, RedWeek has gathered some of the most unique east coast travel spots for your next getaway.
Cape Cod Charm: West Yarmouth, Massachusetts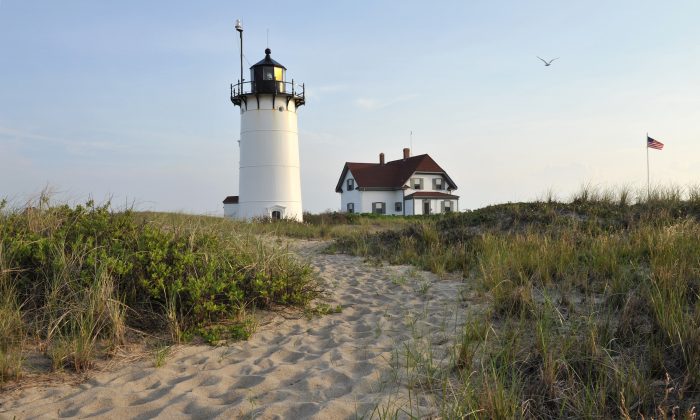 The Destination: One of the oldest communities on Cape Cod, West Yarmouth exudes coastal New England charm. The seafood here is as fresh as can be, naturally, with lobster rolls, fried clams and more found on most menus. Likewise, the destination is steeped in maritime history — be sure to pay a visit to the Cape Cod Maritime Museum, which is filled with artifacts from the 18th and 19th centuries. It's also just a great place to use your own two feet to explore; there are several walking trails that take visitors to conservation areas that will give you an intimate look at West Yarmouth's natural world. 
Travel Tip: If you're a fan of quirky artist Edward Gorey, you're in luck. Gorey lived in Yarmouth for many years, and his eccentric home is now a museum that brings his work to life. 
Where To Stay: Within easy walking distance of beaches, golf courses and great restaurants, The Cove At Yarmouth is a Cape Cod gem. 
Pastoral Countryside: Smugglers' Notch, Vermont
The Destination: Just about 30 miles from Burlington in the scenic Green Mountains, Smugglers' Notch is known among some travelers as one of the best ski destinations in Vermont. But this spot is great year-round, offering visitors a bucolic escape into rolling countryside and charming small-town ambiance. If you're in the mood for an unforgettable drive, Smugglers' Notch Pass is spectacular, passing through towering rock outcroppings and secluded forests. Meanwhile, the tasting room at Boyden Valley Winery, located in a restored 1875 barn, is a perfect place to stop and sip. 
Travel Tip: The nearby towns of Jeffersonville and Cambridge are worth exploring, with a wide variety of art galleries, antique shops and plenty of places to get some authentic Vermont maple syrup. 
Where To Stay: Whether you're a Sound of Music fan or not, the Trapp Family Lodge is an ideal Vermont timeshare resort, with European-style architecture, dazzling mountain vistas and upscale amenities. 
Quaint & Coastal: Westbrook, Connecticut
The Destination: This quaint Connecticut community is situated comfortably between New Haven and New London, offering visitors a secluded and relaxing respite in a beautiful coastal setting. Getting out on the water is a beloved pastime in Westbrook, with many chartered sailing boats available for visitors to enjoy fishing trips or sunset cruises on the Long Island Sound. For those in the mood for a shopping spree, the Westbrook Outlets shopping mall is home to more than 50 upscale brand outlets with discounted goods, including J. Crew, Williams Sonoma and H+M. 
Travel Tip: Nearby New Haven, home to Yale University, boasts some of Connecticut's best dining and arts and culture — perfect for a date night. 
Where To Stay: Water's Edge Inn & Resort is just what its name promises — a lovely escape located right on the Long Island Sound. If gazing out on the water isn't soothing enough, go straight to the state-of-the-art spa. 
A Garden State Gem: Galloway, New Jersey
The Destination: Galloway is the place that will make you understand why they call New Jersey "The Garden State." It's a serene and restful destination, featuring quiet forests, lush natural scenery and a generally laid-back atmosphere. For an immersion in this loveliness, try the Edwin B. Forsythe National Wildlife Refuge, which encompasses more than 47,000 acres. It's especially great for birdwatching; more than 300 species have been sighted here. And if you want to add a little excitement to your Galloway trip, the thrills of Atlantic City are always just a short drive away. 
Travel Tip: If you're a golfer, don't miss the opportunity to play at Galloway National Golf Club, an 18-hole championship course designed by renowned architect Tom Fazio. 
Where To Stay: At Marriott's Fairway Villas at Seaview, you'll enjoy luxurious accommodations, each with panoramic views of the surrounding area.