For many families, summer is coming to an end and it's time for the kids to go back to school. But savvy parents know that school isn't the only way to learn. In these educational travel destinations, you'll discover history, science, wildlife and much more — the perfect blend of education and pure fun. 
Living History In Williamsburg, Virginia
The past comes to life in Williamsburg — no time machine required. One of the first (and still best) "living history" attractions, Colonial Williamsburg takes families back to the 18th century, with costumed actors playing real-life figures and performing detailed reenactments. It's interactive, too, giving you a chance to churn butter, feed livestock and more. Even if it's a chore to get your kids to do their history homework, they'll come back from a visit to Colonial Williamsburg wanting to know more about early settlers in what would eventually become the United States. More living history? Nearby Jamestown re-creates the first permanent English settlement in North America.
Check out RedWeek's Williamsburg travel guide. 
Where To Stay: The historic immersion in Williamsburg continues at Vacation Village at Williamsburg, which features a clubhouse that takes its design cues from Thomas Jefferson's famed Monticello estate. 
Going Wild In San Diego, California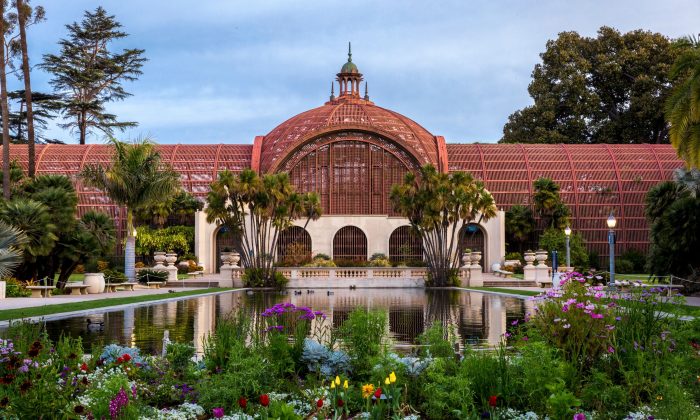 Sprawling across 100 acres in San Diego's Balboa Park, the world-famous San Diego Zoo houses more than 4,000 animals from all over the globe. A day spent here will get you and the family up-close-and-personal with majestic elephants, playful polar bears, regal lions and adorable sloths, to name a few highlights. And that's just the beginning. For more wildlife adventures, take a trip to Safari Park in Escondido. Operated by the San Diego Zoo, this 1,800-acre wonderland re-creates an African savanna that teems with life, from giraffes to rhinos to cheetahs. Still not enough? Sea World San Diego is an aquatic playground filled with orcas, sea lions, sharks and more. 
Check out the best San Diego museums. 
Where To Stay: In between your explorations, the beach is a must-do in San Diego — and the Carlsbad Inn Beach Resort puts you just steps away from one of the area's best sandy shores. 
Monuments, Museums & More In Washington, D.C.
There's something to learn everywhere you look in our nation's capital, Washington, D.C. 
is home to the famed Smithsonian Institution — the largest museum complex in the world. From natural history stretching back centuries to scientific innovations that brought man to the moon, these attractions are filled with fascinating exhibits and artifacts that will spark the imaginations of all ages. But there's plenty more to experience in D.C. Just take a stroll on the National Mall, America's most-visited national park, where you'll find such iconic and inspiring spots as the Lincoln Memorial, the Washington Monument and U.S. Capitol Building. Good to know: this summer, the White House just recently began giving public tours again. 
Where To Stay: Located in downtown D.C., Marriott Vacation Club Pulse at The Mayflower is within minutes of the District's very best attractions, including the National Mall, Dupont Circle and more. 
Blasting Off In Cape Canaveral, Florida
The excitement of space travel has captivated kids for decades. And there may be no better place to learn all about it than Cape Canaveral. The destination is the home of the Kennedy Space Center, which serves hub of the U.S.'s human space program. The Space Center's Visitor Complex is open to the public, offering an out-of-this-world look at the innovations that took astronauts into orbit. You'll also get a revealing glimpse of the future of the space program, including the Red Planet exhibit, which details our efforts to reach Mars. Check the Space Center's event schedule — you might be able to time your visit with a rocket launch!
Where To Stay: The 10-acre Holiday Inn Club Vacations Cape Canaveral Beach places you and your family right on the Central Florida coast, with easy access to the beach, as well as the Kennedy Space Center.