Airbnb, VRBO and other vacation rental marketplaces have surged in popularity over the past decade. But there's a backlash brewing. Frustrated with added fees, inconsistency in offerings, unreliable hosts and other issues, many travelers are discovering (or re-discovering) the benefits of the brand-backed resorts (Marriott, Hyatt, Wyndham and beyond). For a good example, let's examine one of the most popular vacation destinations in the world: Hawaii. 
The Perks Of The Resort Experience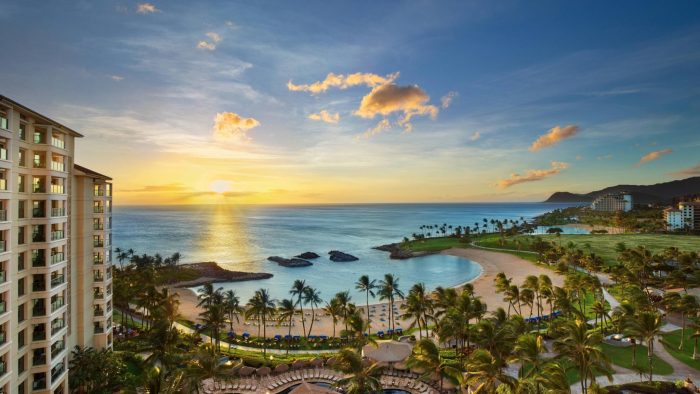 Airbnb often promotes its offerings as having all the comforts of home, as well as more space. But the Hawaiian resort experience delivers the same comforts — and more. Take a look at the spacious villas at Marriott's Ko Olina Beach Club on Oahu's western shore. 
Ranging in size from one to three bedrooms, each villa features fully equipped kitchens (with oven, microwave, dishwasher, cooking/eating utensils) and refrigerators. You'll enjoy a king-size bed, an over-sized tub, and shower in the master suite. You'll relax in comfortable living and dining areas, as well as a private lanai with either ocean or mountain views. Villas also include a utility area with washer and dryer for your convenience. 
You're not going to spend all your time hanging out in that villa, however. Just steps away, you'll find a tropical oasis with four swimming pools, seven blue lagoons, swaying palm trees and several on-site restaurants. In other words, everything you need for pure Hawaiian relaxation is always within reach. 
And if you don't find what you're looking for? Well, that's another way that the Hawaii resort experience is a notch above Airbnb and VRBO. The resort's staff is always available to help you, 24/7. You won't have to rely on text chains with hosts if something goes wrong with your rental. You can just call the front desk and get any issues resolved quickly and painlessly. 
One more thing: unlike with Airbnb, you won't have to take out the trash or clean at your Hawaiian resort. Leave the chore-list at home and enjoy your vacation! 
A Budget-Friendly Hawaiian Vacation Isn't Just A Dream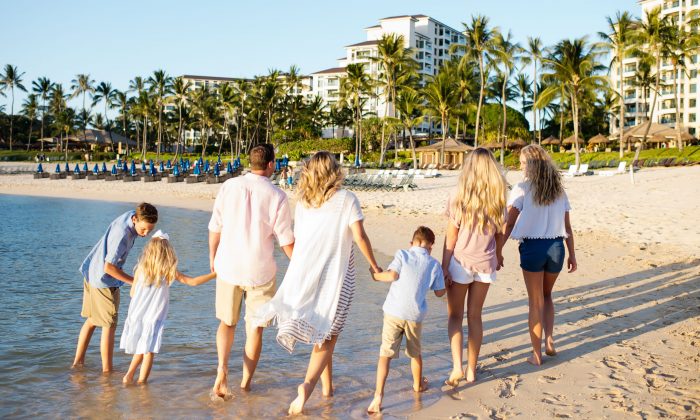 With its iconic beaches, unique culture and unforgettable scenery, Hawaii is a bucket-list vacation destination for many travelers. And as a result, it's not a cheap vacation destination. Attractions, food and activities can set you back quite a bit more than back home. Trust us, it's all worth it. But it makes sense to cut costs where you can. 
The vacation rental industry touts its lower rates to travelers. But in Hawaii (and all of RedWeek's other destinations), you can find cheaper resort options than virtually any other "best advertised rates." The low, owner-direct prices that RedWeek offers means that you'll pay a fraction of what the resorts charge — or what Airbnb hosts will sometimes end up charging, thanks to added cleaning fees and possible penalties. 
On your Hawaiian resort trip, you'll know exactly what you're paying for, and you can rest assured that you're paying less than most other travelers. 
Endless Variety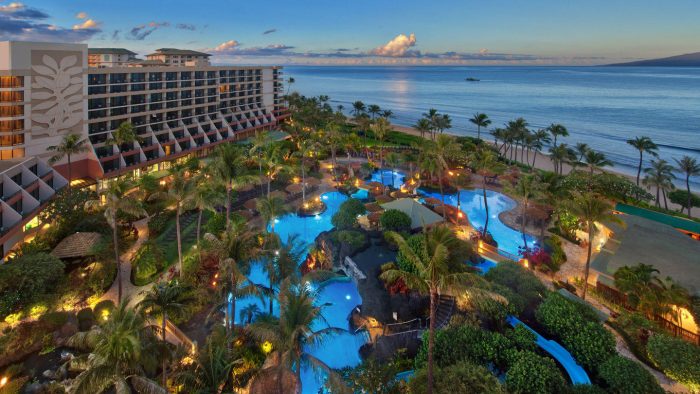 Marketplaces like Airbnb have a diverse array of rental options in Hawaii, from modest homes to elaborate estates. But RedWeek's inventory of vacation rentals at resorts is vast, spanning all of the destination's islands, and incorporating a wide variety of resort styles. Whether you're traveling with extended family or whether you're going on a romantic getaway, there's a perfect Hawaiian resort for you, with all the services and amenities you're looking for. 
Just a few of your options include: 
Marriott's Maui Ocean Club: Offering easy access to 16 acres of beautiful oceanfront on Maui's legendary Ka'anapali Beach, this resort features studio, one-bedroom and two-bedroom accommodations, a tranquil day spa, and several restaurants. Best of all? The resort's massive Superpool, with 3.5 acres of waterfalls, waterslides and a chilled-out pool bar. 
Hilton Grand Vacations Club at The Lagoon Tower: Just steps from Oahu's famed Waikiki Beach, Lagoon Tower is perfect for anyone looking to unwind and disconnect. The wellness offerings at the Mandara Spa and Holistica Hawaii Health Center are second to none. 
Marriott's Waiohai Beach Club: This resort is beautifully landscaped with waterfalls and lagoons, lush tropical plants, and the sandy shores of Poipu Beach just steps away. The intimate setting is perfect for travelers looking for deep relaxation. 
Start planning your Hawaiian vacation with RedWeek now and learn more about RedWeek vs. Airbnb.