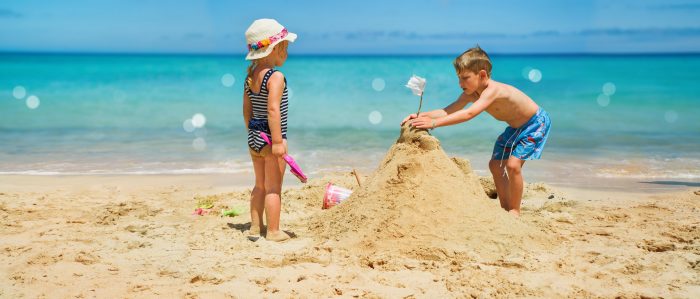 Aruba isn't just a tropical paradise. The island is also one of the most family friendly destinations in the Caribbean. An Aruba family vacation is sure to be fun for all members of your crew, filled with all kinds of unforgettable activities and experiences. 
Family Friendly Aruba Beaches
Baby Beach: As its name suggests, this crescent-shaped Aruba beach in San Nicolas is great for your little ones — indeed, it regularly tops the list of best beaches for kids in the Caribbean. The water is clear and shallow, and the waves are almost always gentle. For those who want a little more adventure, you can wade out further to a designated snorkeling area to see what's happening beneath the waves. 
Palm Beach: Two miles of perfect sun, sand and surf, Palm Beach is the epitome of a glorious Caribbean beach. It's located just steps from most of Aruba's best resorts, giving it a lively atmosphere year-round — but don't worry, there's plenty of space for everyone. Water sports are big here, too, whether you're in the mood for windsurfing, snorkeling, swimming or just splashing around. Oh, and you're definitely going to want to stick around for the sunset … 
Eagle Beach: Recently named the fifth-best beach in the world by TripAdvisor, Eagle Beach delivers soft white sands, sparkling turquoise waters and swaying palm trees. In other words, everything you and family are looking for in a beach. It's a good place to learn about local wildlife, too: Eagle Beach is home to nesting sea turtles, which you can enjoy from a respectful distance.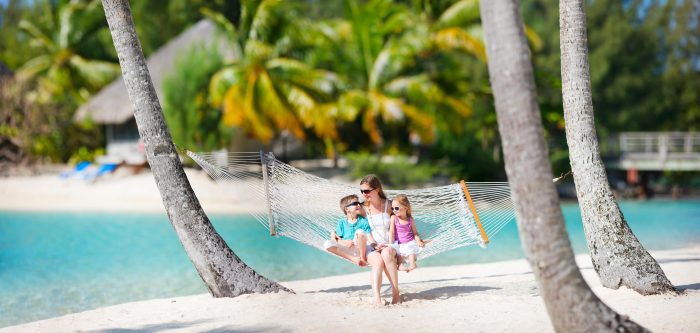 Things To Do With Kids In Aruba
Where To Stay In Aruba
Marriott's Aruba Surf Club: RedWeek's #1 timeshare rental resort for 2022 and 2023, Marriott's Aruba Surf Club is ideal for families of all sizes, with easy access to Palm Beach, a wide selection of pools and spacious living and dining areas in the suites. 
Marriott's Aruba Ocean Club: Another Palm Beach-adjacent option, Marriott's Aruba Ocean Club two-bedroom oceanfront or ocean-view villas give families plenty of room, in addition to fully equipped kitchens. The resort is also home to a great children's pool that gives your young kids a place for splash-filled fun. 
Divi Aruba Phoenix Beach Resort: This Aruba resort has all the amenities your family is looking for — pools, beach access, roomy suites and more. But it's also located right next to a wildlife sanctuary, ensuring that eco-adventures are always just moments away.