There's no shortage of travel apps out there, each one claiming to be the ultimate resource for your next vacation. But we can only download so many apps. Below, we've gathered what we think are the five best, most useful travel apps for your upcoming trips. They won't solve all of your travel problems — but they'll solve a lot of them.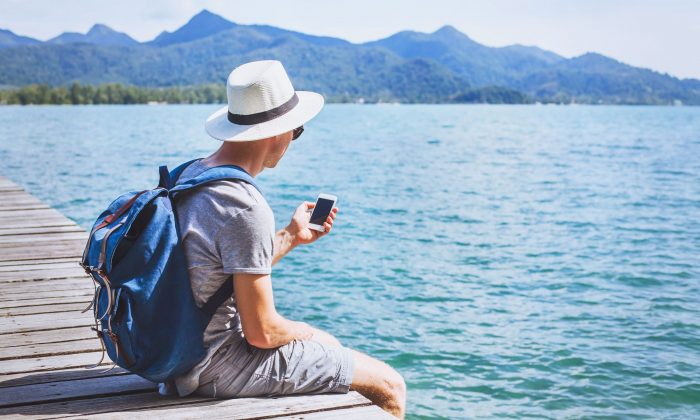 Packpoint
Who It's For: Travelers who can never decide what to bring on vacation. 
Why It's Great: The days leading up to a trip can often be the most stressful — especially when it comes to figuring out what to pack. In these days when more and more airlines are charging fees for extra baggage, it's essential that you bring, well, the essentials. It's easier said than done. But Packpoint can help. This free, customizable app can get you organized in no time. You'll enter your destination, the type of trip, and what activities you plan on doing. Packpoint will then give you a detailed list of what to pack that you can check off as you go. Even better, you can share your packing list with friends and family so that you're all on the same page. 
Smart Traveler
Who It's For: Anyone who wants their trip to go smoothly and safely (in other words, everyone).
Why It's Great: We all want to be smart travelers. This app guarantees it. Smart Traveler is the official app of the U.S. Department of State. It puts all the need-to-know information (travel advisories, U.S. embassy locations, regularly updated country information and more) in one place. In a still occasionally uncertain post-Covid world, Smart Traveler will let you enjoy your vacation with peace of mind, knowing that you can get the latest developments instantly.  
iTranslate
Who It's For: People who not only want to walk the walk, but talk the talk, too. 
Why It's Great: If your vacation is taking you to a destination where English isn't the primary language, iTranslate is a must-download. The app puts more than 100 languages at your fingertips. The voice-to-text translation feature is incredible — just start speaking and the app will translate what you're saying into your desired language. It's a great resource when you need directions or information from someone who doesn't speak English. The app will also translate signs, menus and other printed materials instantly. 
Foursquare City Guide
Who It's For: Travelers who are dedicated to discovering a destination's hidden gems and local favorites. 
Why It's Great: Think of Foursquare City Guide as your friend who knows all the coolest clubs, the best bars, and the most dazzling Instagram-worthy backdrops of any given location. The free app draws on a vast global community of users — real people from all over the world — who share tips and recommendations for thousands of destinations, from the big cities to the smallest towns. With the Foursquare City Guide on your phone, you'll never have to ask: "What do we do next?" 
Zomato
Who It's For: Those of us who love food as much as we love traveling.
Why It's Great: The Foursquare City Guide has plenty of restaurant information for your next trip. But for serious foodies, Zomato is worth a download, too. With 1.5 million restaurants and nearly 300 million ratings and reviews, it's a massive collection of culinary information. No matter where your travels take you, Zomato will help you find the perfect eating experience. Want to eat in your timeshare resort suite? Zomato makes it easy to get food delivered, too. The app also packed with discounts and deals, which is a great bonus if you're a budget traveler.