Now that it's September, don't forget about planning for your fall vacation. This so-called "off-season" is actually one of the best times of the year to travel, with fewer crowds, spectacular scenery and plenty of relaxation. Below, we've gathered a few of RedWeek's hottest fall destinations, ranging from the beaches of Mexico to the mountains of Colorado.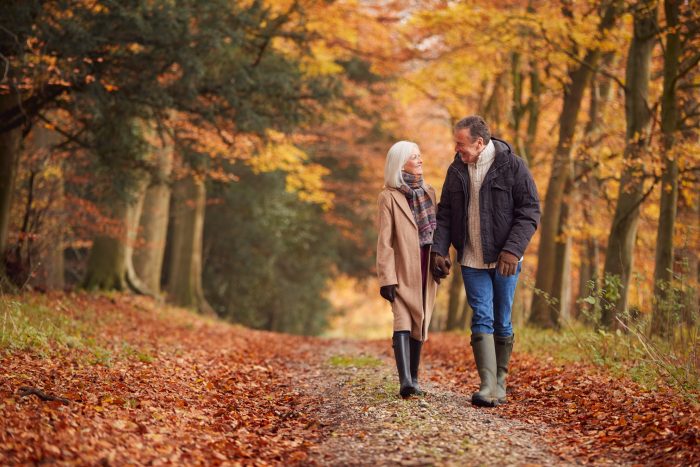 Las Vegas
Known as the Entertainment Capital of the World, Las Vegas is a thrilling destination year-round. But as those Nevada desert temperatures cool down in the fall, it becomes an ideal time to explore the famous Las Vegas Strip, try your luck at casinos, visit iconic landmarks like the Bellagio Fountains and indulge in world-class dining and shows. 
Las Vegas Travel Tip: Superstar Irish rockers U2 are launching their 25-show Achtung Baby Live residency in late September of 2023, celebrating the 30th anniversary of their blockbuster 1991 album — Vegas-style! 
Where To Stay: Marriott's Grand Chateau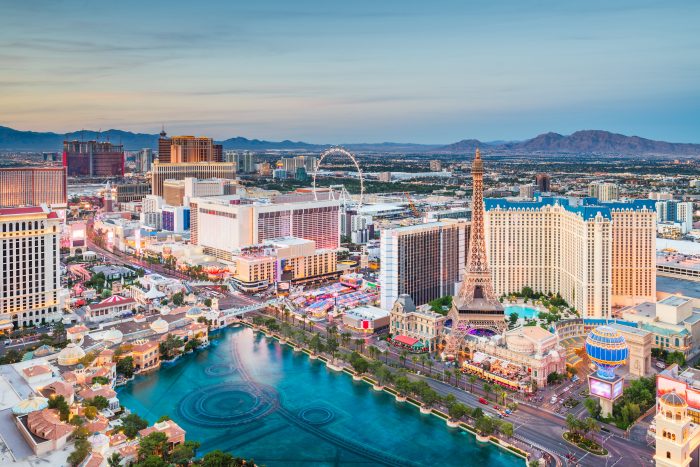 Nuevo Vallarta
If you're the type of person who has trouble saying goodbye to summer each year, try Nuevo Vallarta. With its warm climate and stunning beaches, this Mexican destination keeps that summer vibe alive through the fall (and often well into winter). From water sports and oceanside relaxation to lush jungles and authentic Mexican cuisine, Nuevo Vallarta offers a wide range of activities for virtually every traveler. 
Nuevo Vallarta Travel Tip: The nearby town of Sayulita is well worth exploring, with a laid-back bohemian atmosphere, wonderful art galleries and an abundance of charming restaurants. 
Where To Stay: Grand Luxxe at Vidanta Nuevo Vallarta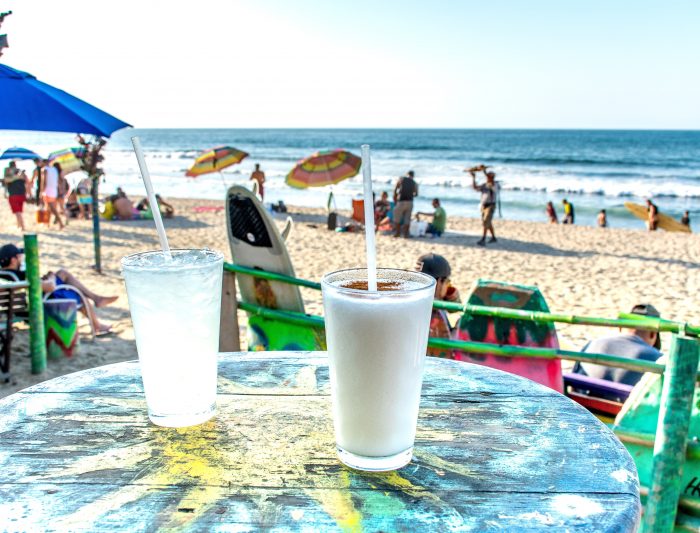 Breckenridge
Leaf-peepers take note! Nestled in the heart of the Colorado Rockies, Breckenridge is a vibrant mountain town that offers some of the most brilliant fall foliage you'll ever witness. As the aspen leaves transform from shimmering green to glittering gold, outdoor enthusiasts flock to this destination for hiking, mountain biking and fly fishing amidst the autumn beauty. 
Breckenridge Travel Tip: For an unforgettable scenic drive, take the 22-mile Boreas Pass from Breckenridge to Leadville, where you'll find a well-preserved mining town (now updated with cool cafes and breweries). 
Where To Stay: Grand Timber Lodge
Vail
For another Colorado fall vacation option, consider Vail. This destination may be best known as a winter snow sports playground, but it shines just as brightly in the fall. As the summer crowds disperse, enjoy a leisurely hike amidst golden aspens, discover hidden waterfalls, or simply unwind in a riverside café or cocktail bar. 
Vail Travel Tip: Climb aboard the Vail Gondola and travel 10,000 feet above sea level to enjoy breathtaking views of the Rockies. Good to know: kids 12 and under ride free!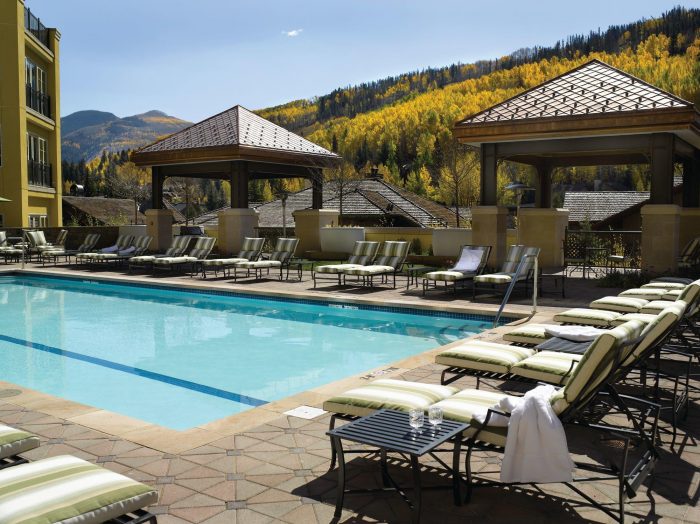 Where To Stay: The Ritz-Carlton Club, Vail
Marco Island
Located off the coast of Southwest Florida, Marco Island is a hidden gem that reveals its true beauty during autumn. With tranquil beaches, breathtaking Gulf Coast sunsets, and an abundance of outdoor activities, this barrier island is an ideal fall retreat. Explore the Everglades National Park, take a leisurely kayak tour, or simply kick back on the pristine sands. 
Marco Island Travel Tip: Luxury awaits in Naples, just a short drive away from Marco Island. This glamorous Gulf Coast enclave offers fine dining, terrific arts and culture and a charming downtown.
Where To Stay: Marriott's Crystal Shores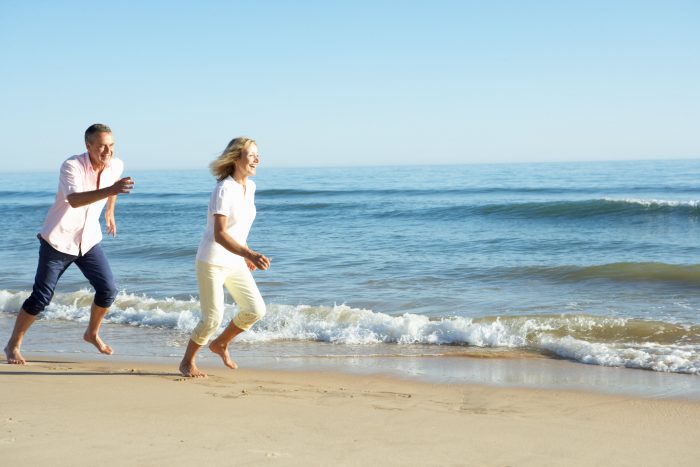 Newport Coast
If California is calling your name this fall, the Newport Coast offers the best of the Golden State in one neat package. In autumn, the region experiences downright perfect weather, making it great for walks along the shore and outdoor adventures. Discover the area's rich marine life with a whale-watching excursion or soak up the sun at the 2,400-acre Crystal Cove State Park.
Newport Coast Travel Tip: Golfers should definitely take the opportunity to hit the links at Pelican Hill, one of California's best golf courses. 
Where To Stay: Marriott's Newport Coast Villas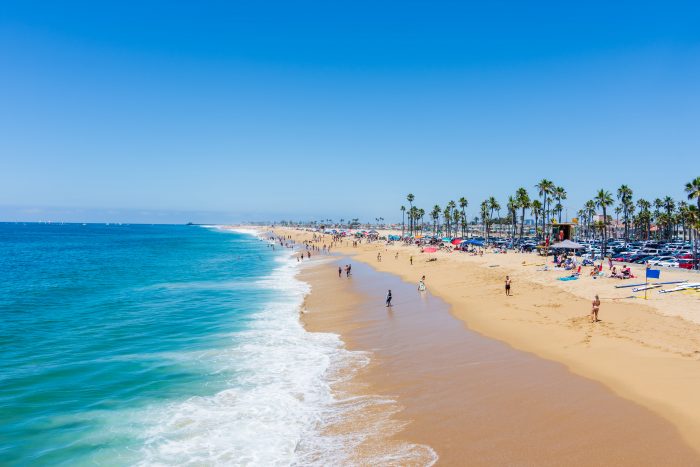 Scottsdale
Renowned for its luxurious resorts, spas and golf courses, Scottsdale, Arizona, is an oasis of indulgence in the Sonoran Desert. With cooler temperatures in the fall, it's the perfect time to explore the city's vibrant art scene, hike the picturesque trails of Camelback Mountain, or rejuvenate at a wellness center. 
Scottsdale Travel Tip: For an upscale Scottsdale shopping spree, head to Fashion Square, where you'll find a host of brand name outlets, including Armani, Balenciaga and Christian Louboutin. 
Where To Stay: Sheraton Desert Oasis