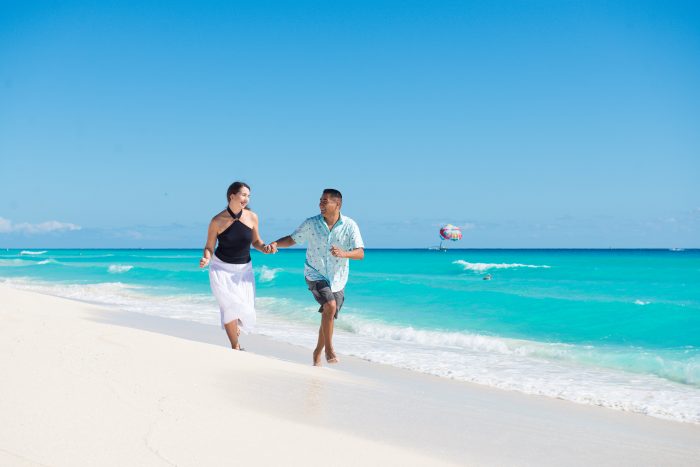 While travelers often dream of spending a week at an exclusive, high-end, opulent property, many believe that type of vacation is out of reach. But they're not! Just take a look at the RedWeek marketplace to find a wide selection of spacious, amenity-rich accommodations that meet the demands of any budget. 
At any given moment, there are hundreds of luxury timeshares available! These accommodations, some located within private resorts not ordinarily open to the public, are offered for rent by the owner on the RedWeek timeshare marketplace. As the largest and most reputable platforms for connecting travelers with timeshare owners, RedWeek provides access to exclusive destinations while offering secure transactions and unmatched value. 
The Grand Luxxe At Vidanta Nuevo Vallarta a five-star resort in Mexico, is a perfect example of an exclusive property with timeshares available to rent through RedWeek. The sprawling resort includes several properties peppered amongst secluded pools overlooking the Pacific, aqua parks that scream family fun, and more restaurants than a small town. There's also an on-site grocer, French patisserie, and gourmet cheese shop — basically everything you need for an unforgettable vacation within one estate. In other words, renting a timeshare at this type of property gives you access to an exclusive experience and unmatched value.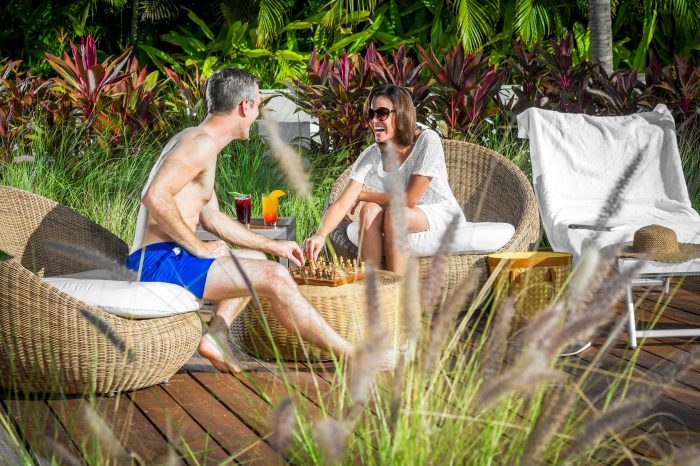 That's a great deal, particularly when considering all the amenities, including a fitness center, cleaning service, concierge, and clubhouse — features you're unlikely to get at a standard hotel or private home rental. As a bonus, RedWeek members currently receive a $500 resort credit at select properties in Mexico applicable to food & beverage, golf, entertainment, and spas.  
Safety assured and the comforts of home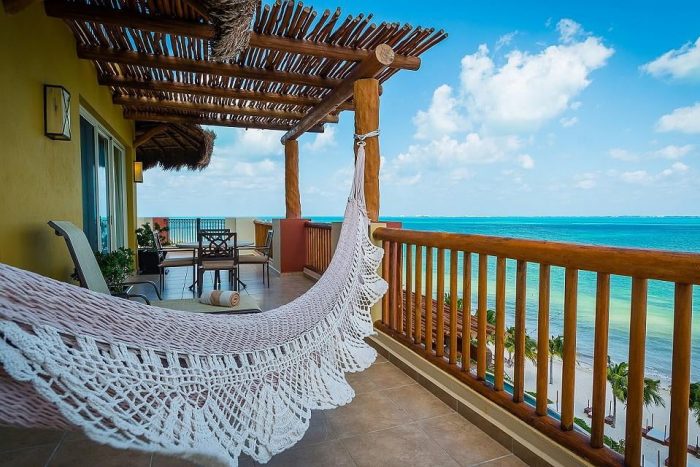 With timeshares, especially ones located within resorts, your safety and comfort are a top priority… a guarantee you're not likely to find when renting a private home or a shared room. Exclusive properties like the Villa Del Palmar Cancun Luxury Beach Resort & Spa put guest well-being first, like any other destination hotel, whether you're an owner or a renter. The difference with timeshares is the additional comfort of feeling like you're in a home away from home. Instead of just a room with a bed or two, timeshares almost always feature kitchen spaces and separate sitting areas, as well as multiple bathrooms and bedrooms.  
Some of the larger timeshares, like  El Cid Hotel Marina Riviera Maya, can even accommodate large groups, which is perfect when you want the grandparents to tag along, or you want to celebrate a milestone with your girlfriends.
Scanning the RedWeek website, you'll notice many rentals are available during the most desirable travel weeks: Spring Break, Labor Day, Christmas, and Easter. You show up, make yourself at home and start creating memories that last a lifetime. With ample space, well-appointed living spaces, luxe surroundings, and a plethora of amenities ready to enjoy, what more could you want from a vacation? 
Ready to find the luxury vacation that fits into your budget? Check out the timeshares available on the RedWeek marketplace here.