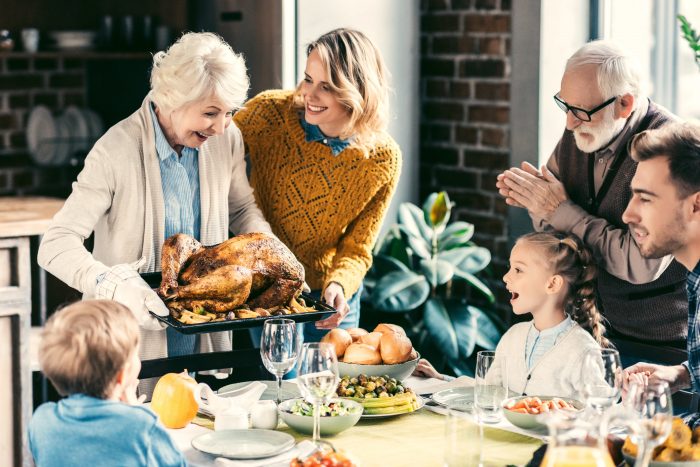 Do you love the idea of celebrating Thanksgiving with your family, but you also want to use that time off for a quick getaway? You don't have to give up the turkey and the intimate setting of home in exchange for sunset walks on the beach, early morning tee times, or zipping down the slopes. With the right accommodation, you can have both.  
Renting a timeshare directly from an owner is an ideal way to enjoy a holiday while also indulging in some of your favorite Thanksgiving traditions with your loved ones. That's because, unlike traditional hotel rooms, timeshare rentals can provide a slew of amenities that make celebrating holidays like Thanksgiving a bit easier — think full or partial kitchens, dining spaces and lounging areas. And if you'd like to take a break from cooking, timeshare rentals located within resorts like Marriott and the Ritz-Carlton often boast top-notch restaurants that allow you to pack up your feast or dine in style with the whole family. 
From desert mountains to snow-capped ones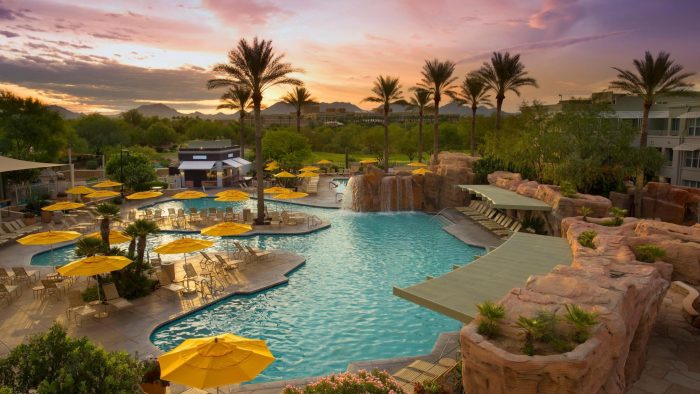 At the Marriott Canyon Villas at Desert Ridge in Phoenix, Arizona, for example, you can rent a two-bedroom villa on RedWeek that sleeps eight, has two bathrooms, and a full kitchen over Thanksgiving for just $400/night. Considering you have access to the property's pools and fitness center, as well as all the amenities offered at the adjacent JW Marriott Phoenix Desert Ridge Resort and Spa — an ultra-luxe resort with two championship golf courses— that's great value.  
Or if you prefer your backdrop to be mountains covered in snow, head to the Ritz-Carlton Club in Vail, Colorado where you can opt for a four-bedroom, Bavarian-style residence that sleeps 10 and includes a full kitchen, four bathrooms and a private balcony so you can give thanks while marveling at the natural wonder of the Rockies.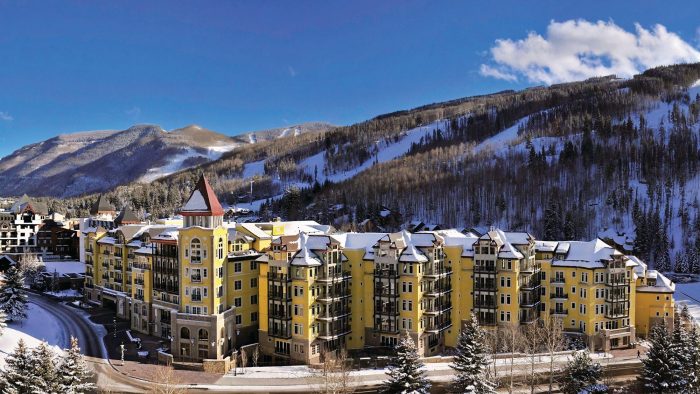 Nothing says Thanksgiving like family 
When you shop the RedWeek marketplace for a timeshare rental, you'll discover many properties that can accommodate large groups, which makes it the ideal option for embarking on holiday travel with extended family like grandparents or aunts and uncles.  
These types of accommodations aren't easy to find on other travel booking platforms, especially for peak periods like Thanksgiving. In 2021, for instance, U.S. hotel occupancy the week of Thanksgiving climbed to 53% (4.6% higher than in 2019), and last year, holiday travel was at the highest level in three years. Despite the current high cost of living, studies show that inflation is having less of an impact on Americans' decision to travel this fall than it did in the spring, which means that booking a last-minute getaway at reasonable prices for a large group could prove challenging.  
As a trusted platform with the largest number of timeshare rentals in the world, RedWeek has over a thousand timeshares available during this holiday season in places as familiar as Orlando and as idyllic as Aruba.  
Most of these timeshares are located within resort complexes, giving you access to resort-level amenities, including housekeeping and concierge services — experiences that private home rentals lack.  
With a timeshare rental over Thanksgiving, you can have your cake (or sweet potato stuffing) and eat it too!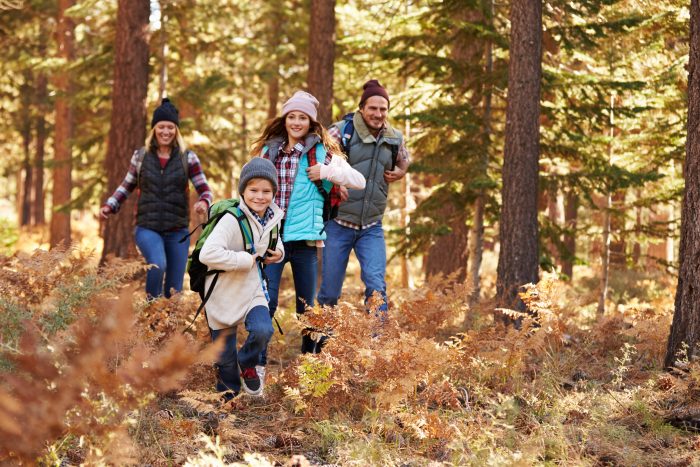 Want to find your next home away from home this holiday season? Discover what's available on the RedWeek marketplace.