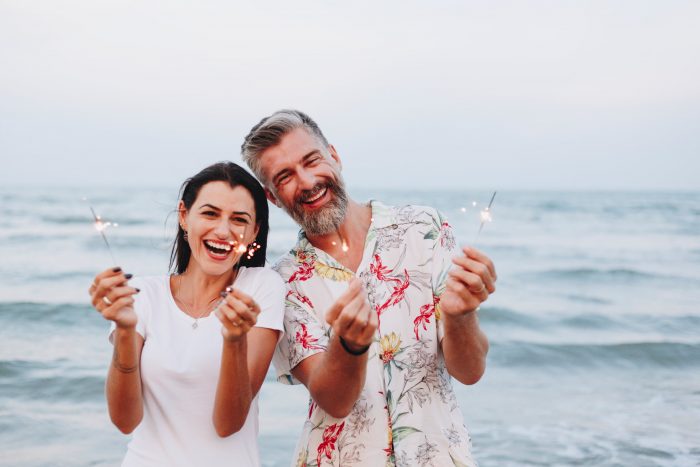 Looking for a unique way to ring in the New Year and start 2024 off on the right foot in a dream destination? You're not alone. Nearly half of Americans plan to travel this holiday season, with 27% aiming to take flight between Christmas and New Year's Eve.  
Securing a getaway during this time isn't just another trip to arrange. It's about choosing a place where festivities can unfold effortlessly, free from concerns about safety or extensive planning for the celebratory countdown. When it comes to the perfect New Year's getaway, a timeshare rental hits all the right notes. 
Safety, security, convenience and, most of all, fun!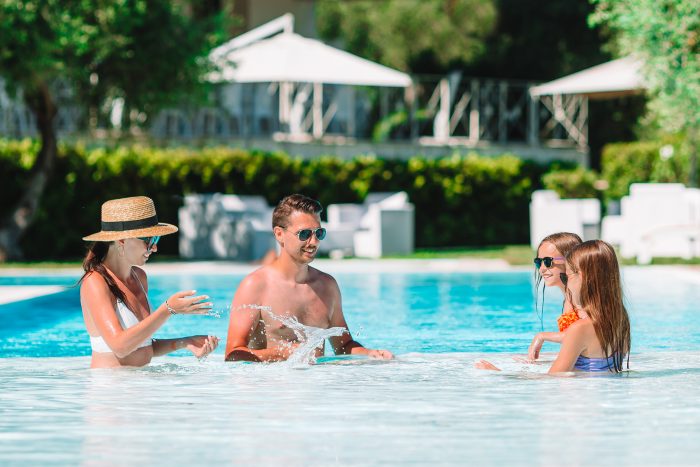 On RedWeek.com, many of our timeshare rentals are part of well-known and trusted resort groups, including Marriott, Westin and Hyatt, guaranteeing the high standard of quality and comfort that these names evoke. But these aren't just rentals; they're gateways to resort-style living. You can enjoy the many amenities these locations offer—from gourmet on-site dining and convenient partial kitchens to the indulgent luxury of concierge and housekeeping services. Dive into leisure with pools, enrich your family's experience with kids' clubs and activity centers, and for a touch of self-care, take advantage of the spas and fitness centers available at many properties. 
In other words, you never have to leave the resort property if you don't want to, ensuring peace of mind for those concerned about safety and security in a foreign destination or unfamiliar locale — something that private vacation homes may not match. Should you decide to explore beyond the resort's boundaries, you can conveniently plan excursions directly with the property itself, blending the ease of on-site amenities with the adventure of local exploration. 
Unlike a regular hotel room, the beauty of a timeshare rental is that it's designed to be a home away from home. They offer apartment-style accommodations complete with partial kitchens, allowing the comfort of home-cooked meals. For those traveling with family or in larger groups, multi-bedroom units with shared living areas or even entire villas provide ample space for everyone. These accommodations are also ideal for hosting private gatherings and ensuring a personalized celebration in the comfort of your temporary home. 
High demand, no problem 
The spike in prices and scarcity of availability during the coveted New Year's Eve period can discourage many from planning a vacation during this peak time, especially for those not securing their plans well ahead. But with RedWeek, these concerns take a back seat. Our extensive selection of timeshare rentals ensures that you'll find a suitable option without the last-minute rush, and the rates are very affordable, especially when you consider all of the amenities on offer. Whether your ideal holiday backdrop is the snowy serenity of ski slopes, the calm of coastal surf, or the lush landscapes of golf greens, RedWeek offers many destination options to fulfill your year-end travel desires. 
Not sure where to go? Here are some options you'll want to consider: 
Perfect your swing at the Marriott Golf Academy, spend the day at Disney and sink your toes into the sand at the lakeside beach during a stay at the Marriott Grande Vista in Orlando, FL. 
Snuggle up to your significant other and breathe in the crisp air while recovering from a day on the slopes in the outdoor heated pool at Marriott's Mountain Valley Lodge in Breckenridge, CO.  
Start the new year off right with a horseback ride on the beach, test your luck at the casino and amble down the lazy river during a stay at Marriott's Aruba Surf Club in Palm Beach, Aruba.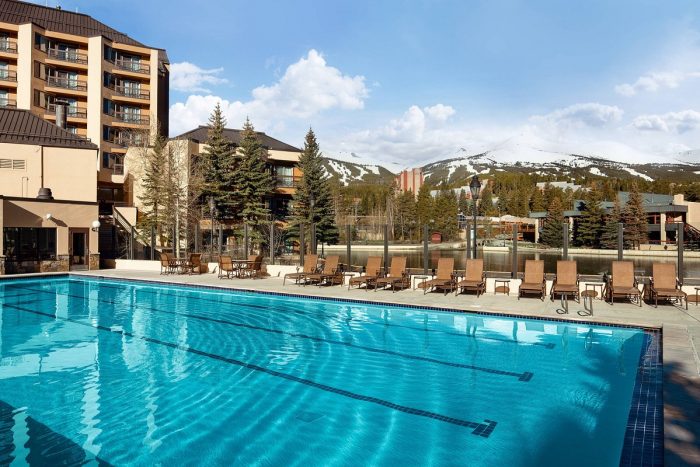 Ready to bring in the new year in style? RedWeek's offerings ensure that you have a variety of options to choose from so you can find the right fit for your celebration style and welcome 2024 with a truly memorable experience. Discover what's available on the RedWeek marketplace.