Marriott is pleased to announce that three of their Marriott Vacation Club International timeshare properties have been certified Green, in participation with the Florida Green Lodging Program. The Marriott Grande Vista and Marriott Cypress Harbour are both in Orlando, and the Marriott Crystal Shores, a brand new facility which just opened in March 2009, is located on Marco Island.

The Florida Green Lodging Program was established in 2004 by the Florida Department of Environmental Protection to recognize and reward environmentally conscientious lodging facilities in the state. The program establishes environmental guidelines for hotels and motels to conserve and protect Florida's natural resources and prevent pollution. In five years since the program began, it has grown exponentially. More and more lodging facilities in Florida are doing their part to protect Florida's environment, as they serve the 85 million visitors that come to their state each year.
Want to stay in one of these Green conscious Florida timeshares? Here's a listing of what each resort offers so you can plan your next Florida vacation: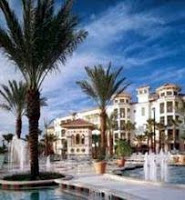 Marriott Grande Vista
For a secluded vacation in a lush, lake-side setting, you'll want to visit the luxurious accommodations and spectacular views at the Marriott's Grande Vista resort. One-, two- and three-bedroom timeshare villas await you with loads of activities for the entire family. Enjoy a spacious living and dining area, master suite with full-size soaking tub, full kitchen, washer/dryer, and private balcony or patio. There are four separate pool complexes and a beautiful lakeside beach. The golfer in your family won't want to miss the Faldo Golf Institute, with one-of-a-kind instruction to help golfers of every level improve their game. Marriott's Grande Vista resort is also just minutes away from Walt Disney World, Universal Studios and SeaWorld.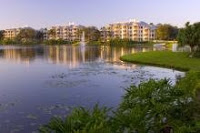 Marriott Cypress Harbour
Marriott's Cypress Harbour greets you with old Floridian charm and offers two-bedroom, two-bath timeshare villas with full kitchen, private balcony, washer/dryer, and separate living and dining areas. The master suite features a king-size bed with an oversized tub. Swim all day long at any one of the three pools available, or, grab a pole and go fishing in the 15-acre lake. You'll also enjoy a fully staffed recreation center and health club, as well as the children's indoor play area. Seasoned golfers will want to visit the 18-hole Grande Pines Golf Club, designed by renowned golf course architect Steve Smyers. If you plan see the sights, the resort is minutes away from Disney's Epcot, MGM Studios, and the Magic Kingdom theme parks.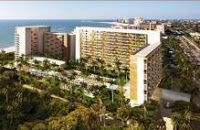 Marriott Crystal Shores
Marco Island is the largest of Florida's Ten Thousand Islands, located on the Gulf of Mexico in Southwest Florida. Its biggest attraction is tropical, sun-washed, white sandy beaches and panoramic views of the blue-green Gulf. If you're looking to relax in the casual, easy paced life style Marco Island has to offer, you'll want to stay at the Marriott's Crystal Shores. This brand new resort, that just opened in March 2009, boasts unpretentious luxury in a tropical setting with the very highest level of Marriott Vacation Club standards. See the Manatees, explore the Everglades, go shelling or just enjoy the mesmerizing sunsets that set the sky on fire.