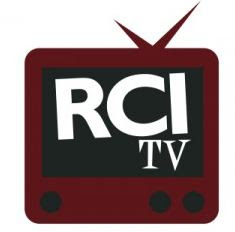 With the slogan "Vacation Planning is Fun and Easy in Any Language" RCI® has just announced that it is launching a Spanish Language Channel on RCI TV. Numerous videos are offered in Spanish, and high-definition videos narrated by the "RCI Guy" now feature Spanish subtitles.
RCI is part of Wyndham Exchange & Rentals, the worldwide leader in timeshare exchange and the European leader in vacation rentals, with access to more than 80,000 vacation properties in approximately 100 countries. Wyndham Worldwide Corporation is one of the world's largest hospitality companies with leading brands in vacation ownership, vacation rentals and vacation exchange.
Through tailored online and on-air programming, RCI TV went public in November, 2009, to promote the benefits of owning or vacationing in a timeshare resort. Its network of channels includes An Inside Look, What You Need to Know, Ask the RCI Guy, Resort Showcase, and Destination Reviews.
Less than a year after its debut, RCI TV had over 1 million views. "The overwhelming usage and success of RCI TV has surpassed anything we originally envisioned when we launched it to our subscribing members nearly a year ago," said Geoff Ballotti, CEO of RCI. "Because RCI has more than 200,000 members in Latin America and about 30,000 Spanish speaking members in Europe, RCI TV in Spanish was a natural and highly requested progression."
In an entertaining as well as educational way, RCI TV provides vacationers with answers to frequently asked questions such as – How do timeshares work? What is the quality of the resorts? Why are timeshare resorts a preferred vacation option?
See our previous post: RCI TV Now Available Online for All Timeshare Owners
Categorized in: RCI, RCI TV, Timeshare Exchange, Wyndham Exchange and Rentals