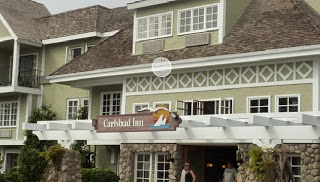 The Carlsbad Inn Beach Resort in Carlsbad, California, recently celebrated their 25th anniversary. Built in 1985, the beautiful Carlsbad Inn Beach Resort recently underwent major renovations in preparation for their milestone celebration.
Guest rooms were upgraded, and improvements were also made to the lobby and public restroom areas. The Library and Sunset Terrace meeting room received new fixtures, carpet and lighter wood.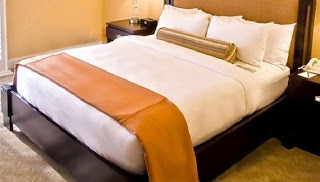 The resort is comprised of timeshares, hotel rooms, retail shopping (including California beach wear and jewelry stores, to name a few) and restaurants. Guests of the resort may enjoy complementary use of: kick and boogie boards, sand and pool toys, beach chairs, umbrellas, bikes and joggers.
Other amenities include the Library, with a big screen TV, as well as a game room, arcade and play area for kids. Visitors can enjoy the resort pool, children's pool, BBQ area and cabanas. Take a few steps and you're right on the beach where you can enjoy the view or take part in outdoor activities.
Depending on the time of year, the resort has quite a list of fun things to do, including: African Drum Circles, Bingo Pizza Parties, Bird House Painting, Chair Massage, Craft Projects, Root Beer Float Socials and even Yoga classes. Check their web site for more details on what's available for the dates of your resort stay.
(Photo credit – carlsbadinn.com)
Categorized in: Carlsbad Inn Beach Resort