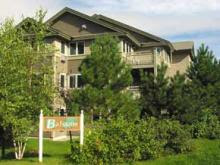 Wyndham Vacation Ownership (WVO), the world's largest vacation ownership company and a member of the Wyndham Worldwide family of companies has announced it has entered into an exclusive sales and marketing agreement with Smugglers' Notch Management Company, Ltd.
WVO is expected to become the exclusive sales and marketing agent for the sale of vacation ownership interests at Smugglers' Notch Vermont® Resort. Through this arrangement it is anticipated that all unsold interests will become part of the company's flexible, club-based CLUBWYNDHAM® Access product.
"This is another significant step in executing our fee-for-service timeshare sales model while bringing a truly premier destination into our world-class portfolio of resorts," said Franz Hanning, president and chief executive officer, Wyndham Vacation Ownership.
"Smugglers' Notch has a proud history of providing family-friendly vacations which aligns with our business model of providing memorable vacation experiences for families. The affiliation with Smugglers' Notch facilitates our expansion in New England and is a win-win for two great brands."
The property is also expected to operate as a WVO affiliated resort within CLUB WYNDHAM Plus®, the company's points-based internal exchange program that allows owners to vacation at more than 70 resorts and enjoy other vacation options and access to special travel opportunities such as cruises and guided tours.
It is anticipated that Wyndham's timeshare owners can begin vacationing at Smugglers' Notch Vermont® Resort in the second quarter of 2011.
"Wyndham's selection of Smugglers' Notch as one of their affiliated properties underscores the benefits associated with ownership at Smugglers', known for our dedication to great customer service and innovative children's and family programs," said Bill Stritzler, Smugglers' Notch owner and managing director. "We believe the relationship between Wyndham Vacation Ownership and Smugglers' Notch Resort will enhance the overall opportunities for both brands."
Consistently mentioned by major newspapers and ski magazines as a top-rated destination for skiing and family programs, Smugglers' Notch resort is located in the Green Mountains of Vermont and features mountainside condominiums ranging from studios to five-bedroom homes, clustered around a Village core.
Smugglers' Notch Resort is a year-round family vacation destination featuring outdoor and indoor activities. During summertime, the Resort offers eight pools and four waterslides, children's all-day programs, guided hiking, and numerous activities for all ages. Winter fun features skiing and snowboarding for all abilities on 78 trails and 1,000 acres of terrain on three mountains. New this season is a zipline canopy tour provided in partnership with ArborTrek Canopy Adventures.
The Resort's extensive family programs have been recognized by SKI Magazine, the Family Travel Forum, FamilyFun Magazine, and Conde Nast Traveler magazine, among others. The Resort is the only vacation property in Vermont to be designated an Environmental Leader.
Categorized in: family vacations, Smuggler's Notch, timeshare owners, Wyndham Vacation Ownership