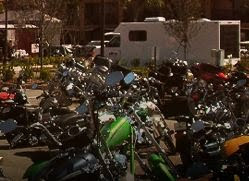 Another great event just in time for Spring Break! Bluegreen Corporation, a leading provider of "Colorful Places to Live and Play," has announced its participation as a resort for guests attending the 70th Annual Daytona Beach Bike Week, with specified parking just for motorcycles as well as a bike washing area available, free of charge.
Multiple Bluegreen resorts will play host to motorcycle enthusiasts March 4-13 for the official Bike Week. Bluegreen owns or manages four resorts in Daytona Beach and the surrounding areas–Daytona SeaBreeze™ and Fantasy Island Beach Resort in Daytona Beach Shores; Casa Del Mar Beach Resort in Ormond Beach; and Dolphin Beach Club in Daytona Beach.
With so many attendees, available lodging is often difficult to find, which is why Bluegreen's resorts are opening their doors to Bike Week enthusiasts. Each of the four Bluegreen resorts are convenient to the events taking place throughout the week, and budget timeshare rentals are available.
Shannon Ryan, Activities Director at the Daytona SeaBreeze Resort states, "Daytona SeaBreeze is a great location to spend your Bike Week! We are located in the heart of Daytona Beach Shores, just a short ride away from Main Street where "Heart of the Harley Festivities" takes place. Plus, there are several restaurants and lounges within walking distance of the resort."
"We have many guests who return to us each and every year," Ryan said. "They love the location because it is close enough to enjoy all the action, yet far enough away to get the relaxation they deserve."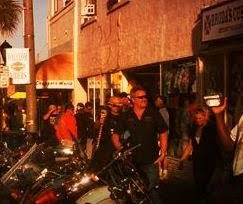 Daytona Beach Bike Week started as a bike race in 1937 and eventually evolved into a world-renowned event in which approximately 500,000 people attend every year. The festivities still include bike racing, but have grown to also include festivals, parties, concerts and more.
Besides the live entertainment, demonstrations, and contests, a favorite activity for bikers is to "Ride the Loop." As the event organizers explain it: "This leisurely ride will give you a feel for Florida's natural beauty. Check out Ormond Park and the Fairchild Oak tree – one of Florida's oldest living Oaks. Bring your camera, maybe a boxed lunch, and enjoy. The Loop is approximately 22 miles long and a must for riders who enjoy an open road and Florida's natural beauty."
If you can't make Bike Week in March, make your plans now for Daytona Beach's BiketoberFest, October 13-17, 2011.
(Photo credits – officialbikeweek.com)
Categorized in: Bluegreen Resorts, Casa Del Mar, Daytona Beach timeshare, Daytona SeaBreeze, Dolphin Beach Club, Fantasy Island Beach Resort