Bluegreen Corporation, "a leading provider of Colorful Places to Live and Play," has announced that its Orlando, Florida timeshare resorts, The Fountains and Orlando's Sunshine Resort II, offer the ideal convenience for those in search of the best steakhouses and Father's Day celebrations. Bluegreen's resorts, The Fountains and Orlando's Sunshine Resort II, look forward to providing Dad with a relaxing retreat after spending the day in America's Favorite Vacation Destination.
"The Fountains is certainly a popular resort, especially for dads with an appetite for the best steaks in Orlando," says Brandon Gamble, Activities Director at The Fountains, Orlando resort. "We offer convenience and relaxing accommodations for our guests celebrating Father's Day in Florida."
Orlando's top steakhouses that Bluegreen Corporation recommends include popular restaurants like Charley's Steak House, located on International Drive, that uses a method of grilling called Seminole Indian cooking – a wood-burning pit oven.
Del Frisco's Steak House serves up thick cuts of porterhouse, sirloin, rib eye and more. Vito's Chophouse starts every meal by chopping T-bone loin in view of its guests then cooking the meat over a wood fire for a rich distinctive flavor.
Medieval ambiance and prime rib are always on the menu at Le Cellier Steakhouse in EPCOT's Hotel du Canada. Prices vary by restaurant, but main courses typically cost between $20-$35.
Bluegreen's Orlando, Florida resorts are convenient to world-famous theme parks, outlet shopping and championship golf courses. Treat dad to the comfort and convenience of The Fountains or Orlando's Sunshine Resort II during Father's Day Weekend while enjoying a steak dinner at one of the many steakhouses in the area. Visit this site for recommendations on where to go for the best cuts of meat in Orlando's steakhouses.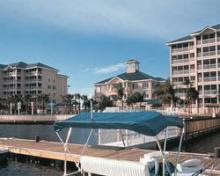 The Fountains (photo right) has timeshare rentals for Father's Day starting at $121/night.
Orlando's Sunshine Resort II (photo left) has a timeshare rental available for Father's Day for $163/night that sleeps 8.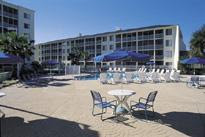 Founded in 1966 and headquartered in Boca Raton, FL, Bluegreen Corporation is the leader in providing "Colorful Places to Live and Play" through its vacation ownership resort and residential real estate business segments. Since 1996, Bluegreen has managed, marketed and sold a flexible, real estate-based vacation ownership plan with more than 222,600 owners, over 54 owned or managed resorts, and access to more than 4,000 resorts worldwide.
Categorized in: Bluegreen Resorts, father's day travel, Orlando timeshare rentals, Orlandos Sunshine Resort II, The Fountains