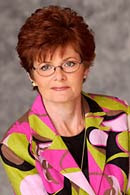 This article is printed with permission by author Lisa Ann Schreier.
With summer vacations right around the corner, vacationers are gearing up for another round of timeshare sales pitches. Enter Lisa Ann Schreier, The Timeshare Crusader, the leading timeshare advocate dedicated to educating consumers.
Schreier, a Chicago native and former timeshare salesperson, is the author of "Surviving A Timeshare Presentation…Confessions From The Sales Table" and "Timeshare Vacations For Dummies", and has been the timeshare thought leader and leading consumer advocate since 2005.
"As a result of the current economic climate and the demand from consumers for more education and more transparency, I now see my ideas from six years ago slowly being embraced by some forward thinking timeshare companies. Suddenly, they don't see me as much of a whacko as they used to", says an amused Schreier. "There is still a long way to go, but I'm staying focused on the positives."
When dealing with timeshare salespeople and pitches, Schreier offers consumers these tips:
Today Doesn't Really Mean Today
Sure, they tell you that the price is only good for that day. Don't succumb to the pressure, because the same deal will be there the next day.
Do Your Homework Ahead of Time
Not all timeshares are the same, so it makes sense to research the different types available. Timeshare salespeople are trained to present that specific timeshare as the "solution" to your vacation problems. Only you can decide what type of timeshare would improve your vacations.
Know and Use All Your Exchange Options
Timeshare resorts are usually affiliated with either Interval International (II) or Resort Condominiums International (RCI). The salesperson will talk a great deal about how you can exchange or trade your timeshare for a great property elsewhere in the world using one of these fine companies. What they won't tell you is that you are not always limited to using only one. There are a multitude of other exchange companies that can offer you great benefits and services. Check out Dial An Exchange, Trading Places, Platinum Interchange, and SFX among others.
The Developers Makes Most Of Their Money On Financing
The convenient financing that the developer can offer you looks enticing but averages 15.9 percent; not so convenient. Know your financing options and ask if there is a penalty for pre-paying the timeshare mortgage. If there is, don't sign anything – 15.9 percent over 10 years can add more than $20,000 to the cost of the timeshare.
Buying At The Resort Is Not Your Only Option
In most cases, there's no such thing as a "new" or "used" timeshare. Timeshares on the legitimate resale market can save you thousands of dollars. There are some important questions to ask however when dealing with the timeshare resale market, so again, do your homework and be sure to deal with only reputable companies. Schreier recommends RedWeek.com as a great starting place.
About Lisa Ann Schreier:Lisa Ann Schreier, The Timeshare Crusader, is a former timeshare salesperson and the author of both "Surviving A Timeshare Presentation…Confessions From The Sales Table" and "Timeshare Vacations For Dummies." She is the founder and director of the consumer information site Timeshare Insights and is currently working on her third consumer book, due out later this year.
Categorized in: Lisa Ann Schreier, the timeshare crusader, timeshare advocate, timeshare insights, timeshare resale, timeshare sales