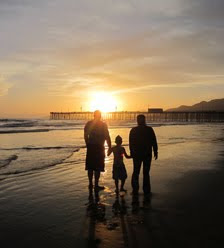 Crossing things off a bucket list. Seeing new places. Pride of ownership. These are a few reasons given for the satisfaction level among "Timeshare Fans" from Wyndham Vacation Resorts.
This month's video, blog and photo compilation represents the third in American Resort Development Association's (ARDA) "Timeshare Fans" owner series, showcasing the passion of owners about why they love timeshare vacations.
"This is a rich man's vacation on a normal man's salary," says Ron Riley, Club Windham™ owner since 1998 in describing why he enjoys vacationing with timeshare. In addition to Riley and his wife, more than a dozen owners participated in the video.
One family, Club Windham owners Sharon and Tom Grupe of Orlando, Fla., recently celebrated Thanksgiving at the Wyndham Bonnet Creek Resort with 38 family members spanning four generations. "I still get emotional when I think about the special celebration we had this past Thanksgiving", explains Sharon. "Being able to bring everyone together in such a beautiful and accommodating resort made it a holiday to remember."
With more than 8 million owners, a satisfaction rate of 86 percent and an occupancy rate that outpaced hotel occupancy by more than 20 percent, it is clear that this segment of the travel industry is faring well. Find out why – visit ARDA's consumer website VacationBetter.org for more information.
Timeshare and vacation ownership are often used as interchangeable terms. Timeshare may be purchased through deeded property ownership, right-to-use or a points-based program. Owners purchase a villa, usually in one-week increments, within a fixed (same week each year) or "floating" system. Floating time allows the owner to schedule each year's vacation for the desired week within a specified season
The American Resort Development Association (ARDA) is the Washington D.C.-based professional association representing the vacation ownership and resort development industries. Established in 1969, ARDA membership also includes timeshare owner associations (HOAs), resort management companies, and owners through the ARDA Resort Owners Coalition (ARDA-ROC).
Next month, look for happy owners from Marriott Vacation Club who are passionate about their timeshare. All timeshare fans are invited to tell their story here.
Photo and Video Credits: vacationbetter.org
Categorized in: American Resort Development Association, ARDA, timeshare, timeshare owners, Wyndham Vacation Resorts