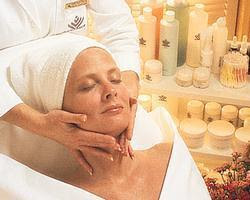 Is the resolve to become more mindful of one's health just a passing New Year's Resolution? Not according to the American Resort Development Association (ARDA), who says the wellness trend is here to stay throughout the year as consumers want their vacations to reflect a healthier lifestyle.
While the timeshare industry has long advocated the healthful benefits of regular time away to rejuvenate and relax, resort developers continue to expand their vacation products with more options and access to healthful programs and activities.
"Health and wellness amenities are growing in popularity among timeshare owners and resorts are now using these programs to attract new timeshare consumers unfamiliar that such vacation products exist," says Howard Nusbaum, president and CEO of ARDA.
Many timeshare resorts have expanded their offerings to include health and wellness components such as fitness programs, enhanced spa services, cuisine packages, weight-loss regimens and concierge services to customize a specific healthy vacation experience.
"It makes good business sense to offer wellness programs at our resorts, for they complement the active lifestyles of our owners and guests," said Ed Kinney, vice president, corporate affairs and communications, Marriott Vacations Worldwide. "Since 1984, we've been committed to offering relevant activities for all ages that balance our owners' desires for relaxation and fun with staying active and maintaining a healthy lifestyle during their vacation."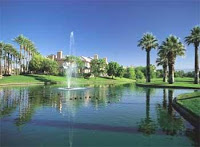 For example, The Wellness Center at Marriott's Desert Springs Villas (see photos) offers classes ranging from yoga and Tai Chi to water fitness and shoulder and back strengthening. Timeshare rentals here start at just $73/night.
Timeshare exchange companies RCI and Interval International enable owners to experience new resorts and vacations through access to their resort member network, particularly access to international resorts where wellness programs have been offered for a while.
"Many of our clients' properties in the Americas and the Caribbean have fitness centers and full-service spas," said David Gilbert, executive vice president of Interval International resort sales and marketing, Americas, "and those with restaurants are presenting healthier menu options.
This increased consciousness of wellness is reflected in Interval's most recent U.S. member profile. Reporting on their preferred vacation activities, nearly half of those surveyed include working out and exercising while close to 40 percent cite spa services.
"Timeshare developers are always innovating to meet the changing demands of consumers and to offer products to make vacations more memorable," added Nusbaum. "That is why our owners have repeatedly given the products an 85 percent satisfaction rating for the past five years, recognizing the value of an annual vacation."
Source: ARDA
Photo Credits: marriott.com
Categorized in: American Resort Development Association, ARDA, Marriott's Desert Springs Villas, timeshare industry, timeshare rentals, wellness trend