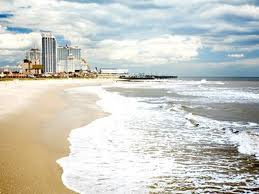 The American Resort Development Association (ARDA) announced that owners from Bluegreen Vacations are the March Timeshare Fans of the Month. Ten owners share their experiences vacationing with timeshare and give us a glimpse into a world of better vacationing. This ARDA video is the fifth in a monthly series showcasing the passion of timeshare owners.
One owner in the video explains. "Owning this timeshare has transformed our lives, our world," says Sheri L. "We are visiting places we never thought we'd see."
"Friends tell us they spend over $2,000 for a week visiting Disneyworld," remarks another owner. "Not us," says Ben and Traci B. "With our timeshare and the kitchen, we don't even come close. It can get expensive to rent hotel rooms and eat every meal out."
Owners agree that there is no comparison between a hotel room and a timeshare vacation. The space, the amenities and the service set timeshare apart. With more than 8 million owners, a satisfaction rate of 85 percent and an occupancy rate that outpaced hotel occupancy by more than 20 percent, it is clear that this segment of the travel industry is faring well. Take the time to find out why.
A timeshare may be purchased through deeded property ownership, right-to-use or a points-based program. Owners purchase a villa, usually in one-week increments, within a fixed (same week each year) or "floating" system. Floating time allows the owner to schedule each year's vacation for the desired week within a specified season.
Photo is Bluegreen Resorts Atlantic Palace, Atlantic City
Categorized in: ARDA, Atlantic City, Atlantic Palace, Bluegreen Resorts, timeshare