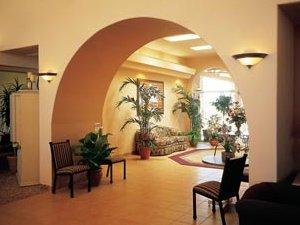 American Resort Development Association's September "Timeshare Fans" Go Around the World.
Featured in this month's edition of the American Resort Development Association's (ARDA) ongoing Timeshare Fan series, are six families who own a vacation holiday lifestyle with Diamond Resorts International®.
Originating from various locations all over the world, each owner shares their "once in a lifetime" vacation experiences in a video testimonial.
Chris and Susan Birdsey, loyal Diamond owners for many years, have enjoyed the flexibility Diamond offers through their point system. Diamond's portfolio offers more than 220 destination choices, allowing members to travel to various locations across the globe.
The Birdseys explain how Diamond has reinvented the timeshare industry and then reflect on their decision to purchase vacation ownership with Diamond. "One of the things timeshare has done for us is to be able to give our children a great deal more of a view of the world," said Chris Birdsey.
Diamond Resorts International® is the eleventh in a monthly series showcasing the passion of timeshare owners. With nearly 1.4 million owners, members and guests annually, a satisfaction rate of 85 percent, and an occupancy rate that outpaced hotel occupancy by more than 20 percent*, it is clear that this segment of the travel industry is faring well.
Take the time to find out why. Visit VacationBetter for more information. All timeshare fans are invited to tell their story.
Top photo is Diamond Resorts International's Scottsdale Villa Resort where timeshare rentals start at just $89/night and timeshare resales begin at $600.
Categorized in: American Resort Development Association, ARDA, Diamond Resorts International, timeshare rentals, timeshare resales, timeshare vans, timeshares