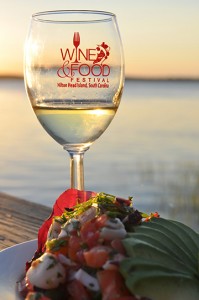 If you're still in winter's grip – a warm beach getaway is just what you need. The Hilton Head Wine and Food Festival kicks off March 4 and continues through March 9, 2013.
Talk about great "pairings" – you can't beat fine wines and gourmet dining paired with one of the most popular timeshare vacation destinations in the country.
Celebrating its 28th Year, the Hilton Head Wine and Food Festival is an opportunity for wine lovers and gourmands alike to sample outstanding domestic and international wines along with some of the Lowcountry's finest cuisine.
Take a look at the many fun events planned:
1. Great Chefs of the South Wine Dinners. Each evening throughout the Festival you can enjoy award-winning wines and melt-in-your-mouth meals by some of the best chefs in the south.
2. Grand Tasting. Sample a variety of high-quality, domestic and international award-winning wines and gourmet delights. Wine representatives will be on hand from the vineyards and distributors to answer any questions.
An upscale selection of wines will also be available in the Grand Tasting Silent Auction.
3. Coastal Discovery Museum at Honey Horn. Admission includes a souvenir wine glass and access to all of the tastings from domestic and international wineries and vineyards.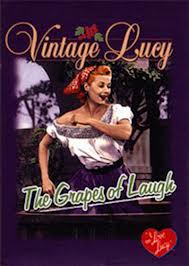 4. Grape Stomping Competition. A fun and lively competition that brings out the best of "I Love Lucy" in everybody – contest will include a "Lucy" look-alike contest.
5. Artisan Market. Enjoy a gourmand market featuring unique foods, arts and crafts, wine and Lowcountry specialty items – everything from olive oils and cheeses, to unique artwork and hand-made wine gift items.
6. Wine Fest Home Tour. This event, sponsored by Wyndham Vacation Club, features a tour of five homes within Sea Pines, a main vacation attraction on Hilton Head Island, S.C.
The objective of the tour is to offer wine paired with a dish in each home, which can be served indoors or out, depending upon each setting. This is a great opportunity for visitors to "peek inside" Sea Pines and get a sense of its lush, naturally beautiful surroundings.
7. Other Fun Activities include:
Vines to Wines – a series of speakers and panel discussions
Celebrity Authors
Bartender's Challenge and Waiter's Race
There are many great Hilton Head timeshare rentals available.
Photo Credit (top): hiltonheadwineandfood.com
Photo Credit (bottom): hiltonheadwineandfood.com
Categorized in: Hilton Head, Hilton Head timeshare rentals, Hilton Head Wine and Food Festival, timeshare rentals, timeshare travel, timeshare vacation, Wyndham Vacation Club