How has the novel coronavirus changed the resort industry and what does a resort stay actually look like these days?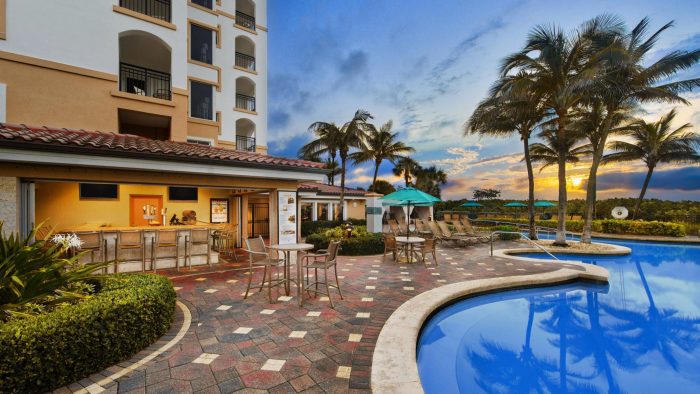 So, you made it to your destination city and have successfully complied with all of the national or state-enforced safety regulations. Don't think the hassle is over just yet! Here are some generalized resort changes you can expect once you arrive at your rental:
Lobby screenings & checking in.
Be prepared for the impromptu wellness screening and temperature check upon entering the resort lobby. Many resorts are also asking guests to use hand sanitizer, wear a mask and comply with six-foot social distancing policies. You may even receive a gift of branded PPE (personal protective equipment) upon arrival.
Don't be shocked if the resort requires curbside check-in or emails you a "digital key" to check in/out and pay your bill via smartphone. This reduces the amount of surfaces which need disinfectant, as well as reduces contact with staff. Front desk staff will still be present — likely standing behind a partition wearing masks and gloves.
Inside your room.
If your room looks somewhat sterile and bare…this is likely due to the increased cleaning standards and reduction of decorative items which are difficult to sanitize. Many hotels have removed amenities like notepads, pens, and decorative pillows. Other items like minibar treats, robes, and extra blankets are now only available upon request. On the upside, some resorts are stocking guest rooms with safety kits stocked with masks, hand sanitizer and wipes upon arrival.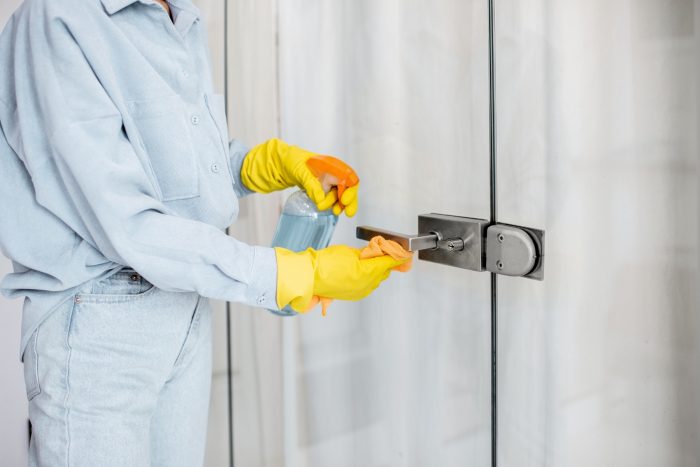 Housekeeping upgrades.
Housekeeping services have been affected by the pandemic probably more than any other area of the hospitality industry. Room cleanings have become vastly more intense for virtually all hotels and resorts, and some hotels have implemented only cleaning rooms once guests have checked out (unless specifically requested). Some resorts are even implementing a "post-checkout quarantine", wherein housekeeping staff waits 24-72 hours after guests depart a room before entering to clean.
Communal spaces & entertainment.
Many hotels have implemented maximum occupancy rules per their state guidelines, so guests must call in advance to reserve a spot in the game room or at the pool. Most communal spaces require facial coverings and social distancing to be practiced as well.
Restaurants & room service.
Much like housekeeping, the way that guests are served food has changed dramatically as well. The most common dining experience at many resorts has always been the breakfast buffet—this may become a fond memory we all begin to cherish in coming years. At the very least, some buffets have simply been changed to implement a masked attendant as opposed to having guests serve themselves.
However, some hotels are transitioning buffet dining to more traditional restaurant style accommodations where guests are seated in an outdoor or open setting, order from a digital menu, and are served on single-use paper products.
Other resort changes include expanded room service menus and creative delivery methods. Many Marriott hotels are offering "knock and drop" delivery where ordering is done via customers' mobile phones and servers drop the food off outside their door.
Browse Trending Timeshare Destinations:
Newport Coast