Never mind spring break — fall break is where it's at. If your family needs an escape this season, RedWeek has rounded up some of the very best fall travel destinations, from theme park blowouts to outdoor adventure in South Carolina. Get some fall 2021 vacation inspiration below. 
Disney — And A Whole Lot More: Orlando, Florida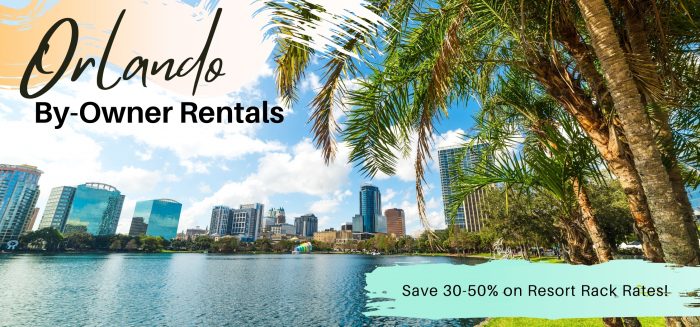 No one in your family is going to complain about a trip to Orlando, home to the Disneyworld theme parks (and many other family friendly attractions). This city is one big playground. 
What To Do: You're going to want to experience The Magic Kingdom and its associated parks, of course. But make sure you explore more. For a breath of fresh air, try Blue Springs State Park to try to spot an adorable manatee or two. Less adorable, but very exciting — Gatorland is one of the best places to encounter some fearsome alligators. If the fam needs a shopping spree, the Mall at Millennia boasts more than 150 shops, including all the big-name brands you love, from Gucci to Apple. Check out more Orlando travel tips. 
Where To Stay: Marriott's Grande Vista is a perfect family resort located within minutes of Disney, with activities for all ages, including the Grande Vista Golf Club, outdoor swimming pools, a MAZE indoor playground and a refreshing on-site spa.
Orlando Travel Tip: Ditch your rental car. LYMMO is Orlando's fare-free circulator bus, providing quick and convenient access to the best of the city.
Rocky Mountain Adventure: Breckenridge, Colorado
Located just a short drive from Denver International Airport, Breckenridge ("Breck" to locals) offers a fall family mountain getaway like no other, with gorgeous autumn colors, a charming downtown, and outdoor adventure. 
What To Do: Breckenridge's extensive network of hiking trails is a perfect way to enjoy fall in the Rockies. East of town, take a dazzling walk through red, orange, and gold leaves on the 1.6-mile Minnie Mine Loop, which features plenty of spectacular aspen trees. Then, spend some time High Line Railroad park, home to the historical Engine No. 9 train and a fun playground. Breck's downtown, meanwhile, is filled with restaurants, art galleries, shops, and more. 
Where To Stay: Just steps from downtown, Grand Timber Lodge's one, two and three-bedroom suites will give your fam plenty of space to spread out, and the hot tubs and swimming pools are ideal for relaxation. 
Breckenridge Travel Tip: At nearly 10,000 feet above sea level, altitude is something to be aware of up here! Be sure to hydrate — and, parents, go easy on alcoholic beverages! 
SoCal = So Fun: San Diego, California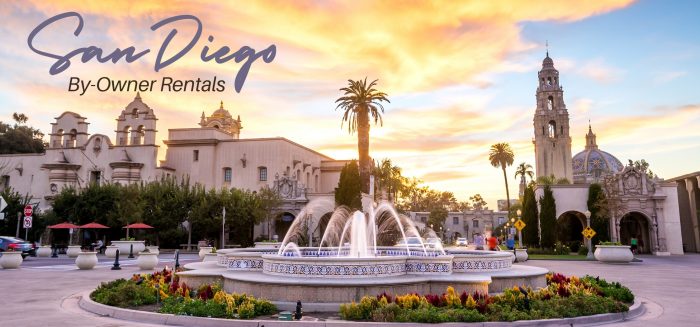 Summer may be over, but the beach still beckons. A great destination for a little sun and sand is San Diego. During a fall trip to the southern California city, you'll also be able to enjoy sports, culture and one of the world's best zoos. 
What To Do: You could probably spend your entire vacation exploring San Diego's Balboa Park, which is home to 16 world-class museums, covering everything from history to science to art. It's also the location of the incomparable San Diego Zoo, which houses over 12,000 animals of more than 650 species and subspecies on 100 acres. Another must-do for younger kids is the New Children's Museum, located downtown, with a host of imagination-sparking interactive exhibits. 
Where To Stay: Located up the coast from San Diego, Carlsbad Inn Beach Resort is, as its name suggests, located just steps from the Pacific. When you're not kicking back on the beach, you'll enjoy spacious suites with spectacular views. 
San Diego Travel Tip: Budget travelers take note! The Go San Diego All-Inclusive Pass gives you unlimited entry to over 55 attractions, activities, experiences, and tours for one low price. 
Carolina Coast Escape: Hilton Head Island
On the other side of the country, another beach option for your fall family getaway — Hilton Head Island. This South Carolina destination offers picturesque coastal beauty (including 12 miles of beaches), eco-adventures, and unique cuisine. 
What To Do: Explore Hilton Head on two wheels! There are 60 miles of multi-use bike trails that cover the island, taking you to secluded beaches, historic attractions and more. No bike? No problem. There are 30 bike rental shops here, with nearly 15,000 bikes available. You'll also want to take to the water, too; Hilton Head Dolphin Tours will get you up close and personal with the area's playful population of Atlantic Bottlenose Dolphins. 
Where To Stay: Located oceanfront, Marriott's SurfWatch's two- and three-room villas are great for families, with separate living and dining rooms, plus fully equipped kitchens. 
Hilton Head Travel Tip: The so-called fall shoulder season (after Labor Day and through the end of October) is one of the best times to visit Hilton Head; there are less crowds, but the water is still warm enough for swimming.