The family vacation is a time-honored tradition – a chance for togetherness, a change of scenery, and adventure for all ages. This year, why not skip the supply chain difficulties and give your family the gift of experience with RedWeek this holiday season!
In 2022 and beyond, it's time to take your next family getaway to the next level and give timeshares a second look. From convenience to comfort to cost, they're often the best call, putting your entire crew in some of the world's greatest destinations. Here are just a few reasons why timeshare family travel is a bona fide game-changer. 
Explore RedWeek's inventory of kid-friendly timeshare resorts. 
Timeshares Put You In The Heart Of The World's Best Destinations For Families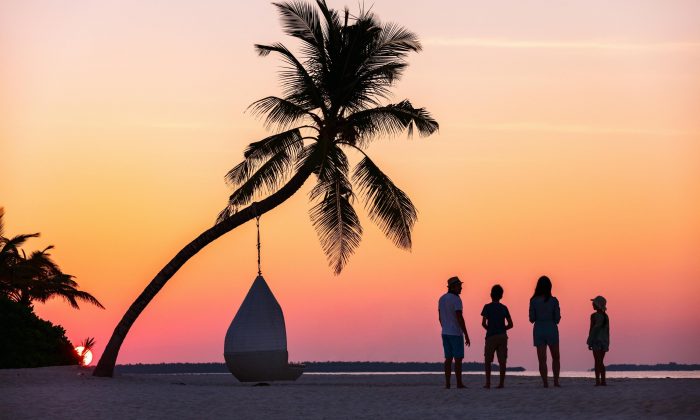 The world's best family friendly destinations are within reach thanks to RedWeek's timeshare inventory. You just have to decide what kind of vacation you and your family are in the mood for. 
A tropical escape, full of sun and sand? The Caribbean awaits, including such favorite spots like Aruba, St. Kitts, and the Bahamas. Oh, and there's also Hawaii, of course. 
Or maybe you were thinking of celebrating Disney World's 50th anniversary blowout over the next several months? You can access hundreds of Disney Vacation Club resorts (at reduced by-owner rates) that put you minutes from the attraction's best. 
A week with the fam on Colorado, Utah, and California's best ski slopes is another option, with plenty of ski-in / ski-out resorts that make enjoying all that fresh powder as easy as can be. 
Suffice to say, you've got a lot of choices — you've just got to get your crew to agree on one! 
Timeshares Are Often The Most Wallet-Friendly Option
We mentioned those reduced by-owner rates at Disney Vacation Club resorts above. That's not just something you can take advantage of in Orlando. Those lower rates — which are cheaper than even the "best advertised rates" elsewhere — span our entire inventory. You'll only be paying a fraction of the resort's rates because you are renting directly from an owner, with RedWeek as a trustworthy middleman and customer-friendly host. Want to crunch some numbers? Check out a deep dive into how it works. 
The timeshare savings don't stop there, however. Family vacations can be expensive, especially when it comes to eating out night after night. Many timeshare resorts feature in-room kitchens, which means that you can cut costs by preparing your own meals (at least some of the time!). 
Timeshares Give You More Space Than The Average Hotel Room
Family togetherness is great. But having your own space during a vacation is great, too. Often, a traditional hotel room can suddenly seem very cramped when you've got a large (or even medium-sized) crew. With timeshares, you can spread out. There will be common areas for hanging out (game night, anyone?), but you can also retreat to your own rooms when you all need a little "me time." Plus, if you're on a multi-generational trip, the grandparents can have their own accommodations for even more space, if necessary. Basically, the timeshare setup gives you all the flexibility and comfort of being at home — without actually being at home. 
Timeshares Are FUN
Whichever destination you and your family settle upon, your resort is going to be a blast all on its own. Depending on where you end up, you might enjoy such amenities as pools, lazy rivers, and hot tubs (sometimes even water parks!), fantastic on-site spas for adult relaxation, game rooms, bowling alleys, private beaches, terrific dining options … the list goes on! Think of your timeshare resort as the ultimate playground for all ages.