The announcement of this year's Oscar nominations are still a few weeks away. But (drumroll please!) RedWeek has its own awards to reveal — the always anticipated Top 25 timeshare rental resorts on RedWeek.com. The list for 2022 is selected by RedWeek members, based on the volume of rental bookings and inquiries sent to owners. Check out the full list here and discover a few key takeaways from this year's results below. 
We're Ready To Get Back To Warm Weather Destinations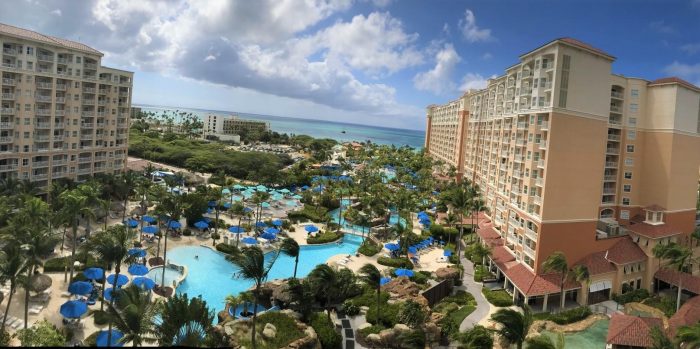 After a year focused on domestic trips, warm weather destinations dominate the 2022 list. Thanks to widespread vaccination rates and loosening travel restrictions, renters are now feeling more at ease venturing to their favorite tropical regions farther from home. As a result, three California resorts and one South Carolina resort fell off the Top 25 to make room for Hawaii, Cancun, and St. Thomas. Marriott's MountainSide at Park City remains the only ski destination on the list, as members continue to be drawn towards warmer climates.
Business + Pleasure: Remote Work Destinations
As remote work becomes more normalized for many of us, timeshare resorts have become a popular option. They offer the comforts of home — spacious living quarters, kitchens, separate bedrooms — with all the pleasures of that a change of scenery offers. The top five remote-work friendly resorts for 2022 include: 
New Contenders & Comeback Kids
In the RedWeek 2022 Top 25 Timeshare Rental Resorts roundup, there were a few noteworthy changes that stand out from years before. Westin Nanea Ocean Villas in Maui, which has never appeared on RedWeek's Top 25 list, jumped straight to number 11. Three other resorts made a comeback from years past: Marriott's Frenchman's Cove in St. Thomas, Lagoon Tower by Hilton Grand Vacations in Oahu, and The Royal Sands in Cancun. 
The Resort Honeymoon Returns
A lot of honeymoons (or babymoons or anniversary getaways) were postponed over the past 18 months. Now, couples are ready to rekindle the romance — mostly (but not entirely) in tropical spots. Some of the top destinations for romantic travel in 2022 include: