March is here, and Spring Break is rapidly approaching. Even better, travel restrictions are loosening in many destinations. But if you've been procrastinating with your planning, a great vacation is still within reach (some great deals, too!). If you're feeling comfortable with travel and you're in need of some last-minute inspiration, RedWeek is here to help make Spring Break 2022 unforgettable. 
Spring Break In Paradise: Maui, Hawaii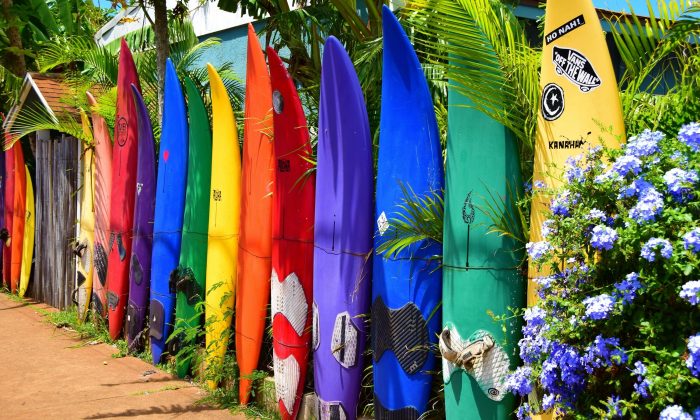 Everything you've heard about Maui is true. It's filled with pristine beaches, teeming rainforests and authentic Hawaiian culture and cuisine. For the ultimate spring break adventure, try the Road To Hana, a 52-mile journey that takes you to some dazzlingly scenic spots, including waterfalls, beaches, and classic roadside stands selling a signature Maui treat — oven-warmed banana bread. For a perfect Maui experience, go straight to Makena Beach, one of the largest undeveloped beach on the island, with lots of room for snorkeling, surfing and sunbathing. Find your Maui timeshare resort. 
Check out RedWeek's Maui travel guide. 
A Slope-side Spring Break: Park City, Utah
Ski season isn't over yet. Well into April, Park City, Utah — home to "The Greatest Snow On Earth" — offers more than enough fresh powder for all your skiing and snowboarding needs. The destination's legendary slopes are located just 45 minutes from Salt Lake City's airport, so you'll be zipping down the mountain in no time. Away from the snow, Park City has plenty to offer, including a vibrant historic Main Street, great outlet shopping, and the amazing Utah Olympic Park, where you can learn all about the Olympic Games and even go on a high-velocity bobsled ride. Find your Park City timeshare resort. 
Check out RedWeek's Park City travel guide. 
The Classic Spring Break: Daytona Beach, Florida
Daytona Beach is where Spring Break was born. And if you're ready to party after a few years of being cooped up, this Florida destination won't disappoint. But it's also very family friendly if that's what you're after. The beach itself — billed as "the most famous beach in the world" — offers powdery soft white sand and warm waves. The Daytona Beach Boardwalk offers fun rides, including a Ferris wheel, tilt-a-whirl, and several thrilling roller coasters. Daytona is also a great place to get out on the water, whether on a sailboat, a paddle board, or a jet ski. Keep an eye out for dolphins! Find your Daytona Beach timeshare resort. 
An Unexpectedly Family Friendly Spring Break: Las Vegas, Nevada
They may call it "Sin City," but Las Vegas is actually an extremely family friendly destination these days. Away from the casinos, you'll find endless activities to keep you and your kids entertained, including amusement parks, pro sports, and outdoor adventure. Don't miss Springs Preserve, which is home to a sprawling playground, a botanical garden, and 180 acres of trails. Or get some panoramic views of the Strip aboard the High Roller; at 550 feet tall, it's the tallest observation tower in North America. Another must-do in Vegas is Area 15, an immersive and interactive attraction from the wildly creative minds behind Meow Wolf. Find your Las Vegas timeshare resort. 
Crescent City Spring Break: New Orleans, Louisiana
Great food, great weather, great music … what more do you need? New Orleans is a fantastic option if you're looking for something a little different from the standard beach or mountain Spring Break trip. Discover the city's rich culinary heritage at the Southern Food & Beverage Museum or take a fascinating walking tour to learn about New Orleans' storied history. Hit the famed French Quarter, where there's something happening 24 hours a day. Hear musicians play on every corner, sample signature cuisine (oysters, crawfish, beignets and much more), and soak in the one-of-a-kind atmosphere. Find your New Orleans timeshare resort.