Believe it or not, spring break is right around the corner. With more vacation options than 2021, spring break 2022 promises to be a good one. In need of a little inspiration? We have the lowdown on the best travel ideas, where to go and where to stay.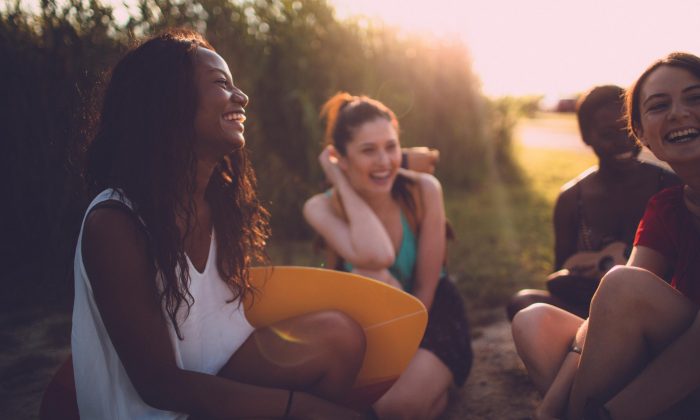 Beach Escapes
We get it. You've had a long, cold winter and you want to soak up some sun and sand. Here are some spots that are guaranteed to warm you up. 
Hawaii: Paradise awaits! Hawaii needs no introduction, of course. Here, you'll find legendary beaches, spectacular natural landscapes, and luxurious resorts. But don't miss out on the cultural delights that abound on the islands. You can discover authentic Hawaiian cuisine (check out our guide for what to try), cultural landmarks (such as the stirring Pearl Harbor National Memorial), or take an amazing journey on the Road to Hana. Find out which Hawaiian island is right for you. 
Newport Coast: Southern California doesn't get much better than the Newport Coast. Located south of Los Angeles in Orange County, it's packed with scenic beauty, upscale shopping options, and opportunities to get out on the water — early spring is a great time to go whale watching. And if you're in the mood to visit with Mickey, Disneyland is just a short drive away. Check out our comprehensive travel guide to the Newport Coast. 
St. John: It may be the smallest of the U.S. Virgin Islands, but St. John is filled with everything you need for a postcard-perfect spring break. One of the most photographed beaches in the world, Trunk Bay Trunk Bay is the epitome of a Caribbean beach, with white sand, crystal-clear waters, and lush vegetation. Meanwhile, the Underwater Snorkeling Trail is an aquatic adventure like no other. Check out our St. John travel guide for more inspiration. 
Spring Snow Getaways
But wait — what if you want to extend winter just a little bit longer? These slopes-centric destinations fit the bill for a snowy spring break. 
Breckenridge: Just a quick drive from Denver International Airport, Breckenridge, Colorado, delivers fresh powder all the way through mid-April, making it an ideal spot for a spring break ski trip. The mountains here offer diverse terrain — there's something for every experience level. What's more, Breckenridge's charming downtown is a festive spot, with restaurants, shopping, and craft breweries around every turn. 
Park City: Utah's classic ski escape, Park City's season runs to mid-April as well — the bluebird days in the early spring are spectacular, giving you the opportunity to enjoy the sun and "the greatest snow on earth." In between runs, stop in at Make a pit-stop at Park City Mountain's Mid-Mountain Lodge, a 19th-century boarding house turned ski-in-ski-out cocktail bar. Check out our RedWeek Park City travel guide. 
Lake Tahoe: Located on the border between California and Nevada, Lake Tahoe is home to several world-class ski mountains, each one offering deep snow and challenging terrain. When you're off the slopes, enjoy festivals, family friendly attractions, and innovative dining in the aptly named Heavenly Village. Learn more via our Lake Tahoe travel guide. 
Family Favorites
Your whole crew will love these spring break destinations, each one filled with family friendly attractions galore. 
Orlando: In case you haven't heard, Disney World is in midst of a 50th anniversary celebration this year. That means that the Magical Kingdom is even more magical these days, with special events, new rides, and plenty of surprises. RedWeek can help you get there — for less! Members have access to almost 600 Disney Vacation Club Vacation (DVC) rentals, offering travelers reduced by-owner prices. Find out what to expect on your Disney World spring break vacation. 
San Diego: Think of this southern California destination as your family's spring break playground. San Diego is home to LegoLand, SeaWorld, the world-famous San Diego Zoo, and dozens of eye-opening museums at Balboa Park. And don't skip the Gaslamp Quarter, where you'll find the amazing USS Midway Museum, the New Children's Museum, and Petco Park, where the San Diego Padres will kick off their 2022 season on March 31. Check out our guide to San Diego's best museums. 
Phoenix: The weather in March and April in Phoenix, Arizona, is a dream come true, with temperatures hovering in the mid-70s to mid-80s, and clear, sunny skies. Baseball fans can enjoy an array of spring training games throughout March, while the nearby Sonoran Desert features outdoor adventure and rugged natural beauty.