Life takes us down many paths … but the best ones lead to the beach. RedWeek has gathered a few favorite beach-centric destinations to inspire your next getaway. 
California Dreaming: The Newport Coast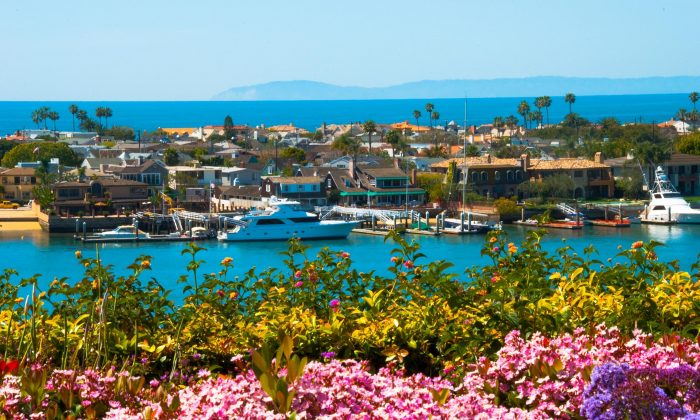 The Destination: Boasting 840 miles of shoreline, California has one of the longest coasts of any state in the USA. That's a lot of beaches! But if you have to narrow it down to a single beach-centric destination, the Newport Coast (AKA the Pacific Riviera) puts everything you've dreamt about in a Golden State getaway into one enticing package. Here, you'll enjoy an upscale enclave just a short drive south of Los Angeles, packed with high-end shopping, fantastic cuisine, and scenic splendor everywhere you look. 
The Beaches: Located just off Pacific Coast Highway, Crystal Cove State Park offers outdoor adventurers 3.2 miles of pristine coastline to explore, including tidepools that are teeming with marine life. Meanwhile, the Wedge at Newport Beach is a quintessential California beach, beloved by surfers and sunbathers alike. 
Check out RedWeek's travel guide to the Newport Coast. 
Pristine Coastal Carolina: Myrtle Beach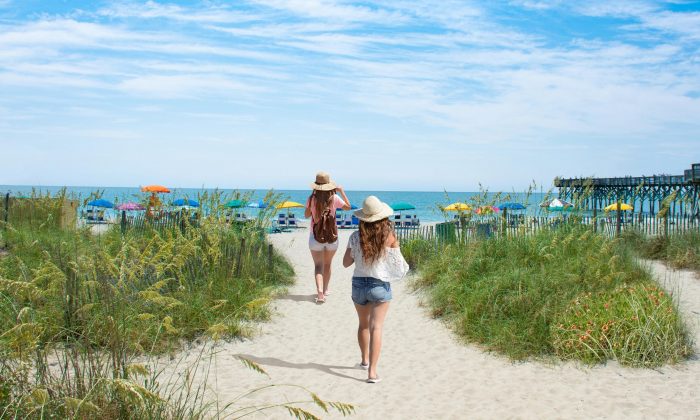 The Destination: South Carolina might not be the first place that leaps to mind when you think of a beach-y getaway — but get ready to fall in love with Myrtle Beach. This charming coastal destination has something for everyone, whether you're a dedicated golfer (some of the world's best courses are here), a foodie (the seafood is fresh-caught and delicious), or a lover of all things cultural (museums and botanical gardens abound). 
The Beaches: There's a beach for every mood in Myrtle Beach. With its calm waves, Surfside Beach is your most kid-friendly option. For those in search of a little peace of mind, Garden City Beach and Litchfield Beach are the quietest, most secluded areas. And if you're looking for a livelier scene, North Myrtle Beach is always hopping. 
Check out RedWeek's Myrtle Beach travel guide.
South Beach Excitement: Miami
The Destination: Miami delivers the perfect blend of urban glamour and laid-back beach vibes. Spend your days going on shopping sprees in the Art Deco Architectural District or sampling delicious Cuban fare. Then, get dressed up for a night out in Magic City, where chic cocktail lounges, world-class dancefloors, and stylish rooftop decks abound. In Miami, a good time is never hard to find. 
The Beaches: South Beach's shoreline is legendary for good reason. The sands near the Art Deco Architectural District provide the classic South Beach experience, with tanned locals soaking up the sun and rollerbladers zipping down beachside pathways. For something a bit mellower, head to the family friendly South Pointe Park for a refreshing green space with spectacular views of Biscayne Bay and the Miami skyline. 
Gulf Coast Beauty: Marco Island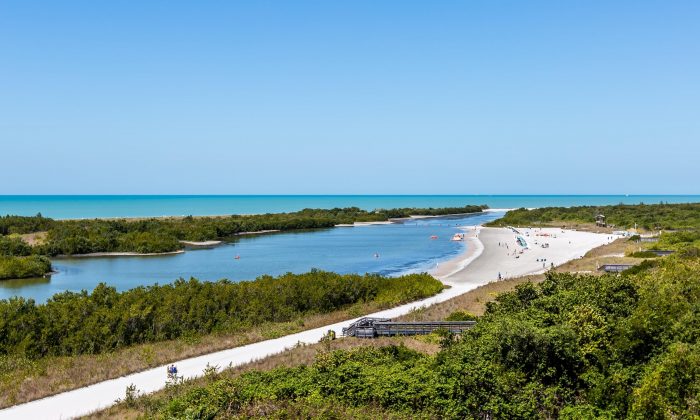 The Destination: Over on the other side of Florida, Marco Island delivers a different — but no less fun — kind of Sunshine State escape, offering warm waters, eco-adventures, and plenty of luxury. You're also guaranteed to enjoy some of the most dazzling sunsets you've ever witnessed in your life. It's also an ideal place for on-the-water excursions, whether for deep sea fishing excursions or dolphin cruises. 
The Beaches: Marco Island has its own South Beach where you'll be able to find your own secluded spot on the sand. If you're traveling with kids (or just young at heart), it's a great spot for shelling — keep an eye out for sand dollars! Tigertail Beach is another great option, with wide expanses of shoreline and gentle waters that are great for snorkeling.