The West Coast may be an extremely popular vacation destination. But there are still plenty of hidden gems and less-traveled wonders waiting to be discovered, from southern California to the coast of Oregon. Check out a few "secret spots" below and start planning your next unique getaway. 
Golden Coasts In Avila Beach, California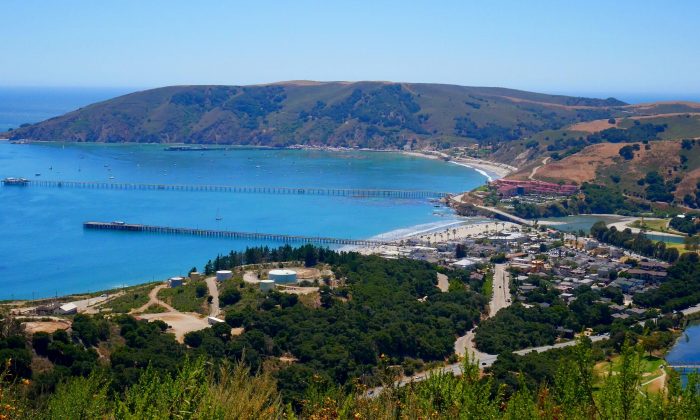 The Destination: Up the coast past Los Angeles and Santa Barbara on the iconic Highway 1, Avila Beach offers a Golden State beach vacation like no other. The destination is a wellness mecca, with an array of spas and natural hot springs to soothe your stress away. Climb to the top of Point San Luis Lighthouse for a classic Pacific Ocean panorama or bike or hike on the scenic Bob Jones Trail, which takes you right up to sand. And be sure to take some time to visit one or two oceanfront wineries to enjoy some coastal California vintages and sweeping views. 
Avila Beach Hidden Gem: Tucked within the Sycamore Mineral Springs Resort & Spa, The Secret Garden is a lush outdoor spot to enjoy fresh air, local wine and beer, and live music. Bonus: It's pet-friendly, too. 
Where To Stay: Set between the Santa Lucia Mountains and the Pacific, the San Luis Bay Inn features spacious suites, a fantastic spa and easy access to everything Avila Beach has to offer. 
Hidden Treasures In Escondido, California
The Destination: Escondido literally translates to "hidden" — so it fits in perfectly here. Located a short drive northeast of San Diego, it gives you easy access to that city's beautiful beaches and cultural delights, but with a decidedly more laid-back flavor. The biggest attraction in Escondido is the San Diego Zoo Safari Park, where you'll encounter more than 3,000 incredible animals living a pristine, 1,800-acre natural environment. Craft beer and wine is also a major draw; Escondido is home to Stone Brewing, one of California's most beloved breweries, as well as its own historic wine region, with roots stretching back to the 1700s. 
Escondido Hidden Gem: If you're traveling with kids, don't miss Queen Califia's Magical Circle, a dream-like sculpture park created by famed French artist Niki de Saint Phalle that features an array of imagination-sparking interactive pieces. 
Where To Stay: With two golf courses, restorative treatments at Bello Vita Spa and four diverse dining options, Resort Villas by Welk Resorts offers a more-than-pleasant escape. 
Wine Country Wonder In Windsor, California
The Destination: A family friendly Sonoma County option, Windsor puts travelers in the heart of California's wine country. The walkable, historic downtown is as charming as they come, with many of its 19th century building still standing, now housing boutiques and eateries (The antique General Store is still open, though!). You'll want to do some sipping at local wineries, including the famed Sonoma-Cutrer Vineyards in the gorgeous the Russian River Valley, and for outdoor adventure, explore 211 acres of pristine natural beauty in Foothill Regional Park. 
Windsor Hidden Gem: The Windsor Certified Farmers Market takes over downtown Windsor every Thursday evening and Sunday morning (April through October), offering the area's best local produce, live music, and craftspeople. 
Where To Stay: WorldMark Windsor is an ideal home base for your Sonoma County escapade, with beautifully manicured grounds, luxurious accommodations and an expansive outdoor swimming pool. 
A Whale Of A Time In Depoe Bay, Oregon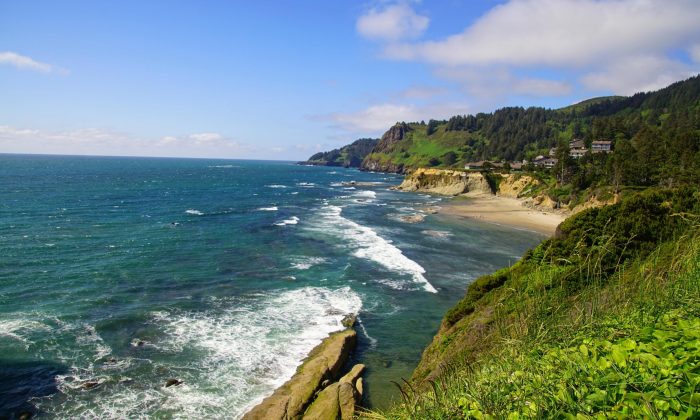 The Destination: California doesn't have a monopoly on unforgettable coastal vacations. In Oregon, try Depoe Bay, a quaint seaside village that boasts catch-of-the-day restaurants, hidden coves and some of the most glorious sunsets you'll ever witness. Home to the world's smallest navigable harbor, the destination is renowned as the "whale watching capital of the Oregon Coast," thanks to a pod of majestic grey whales who live in Depoe Bay's waters 10 months out of the year. You don't even have to go out on a boat to see them — they're easily visible from the downtown seawall. 
Depoe Bay Hidden Gem: Located just south of Depoe Bay, the Devil's Punchbowl State Natural Area is an amazing geological curiosity — a giant, hollowed-out sea cave that you can explore when the tide is low. 
Where To Stay: Located on a rugged and beautiful stretch of coastline, the Resort at Whale Pointe affords guests spectacular and unobstructed ocean views. You'll be able to see whales from the comfort of your own private balcony.