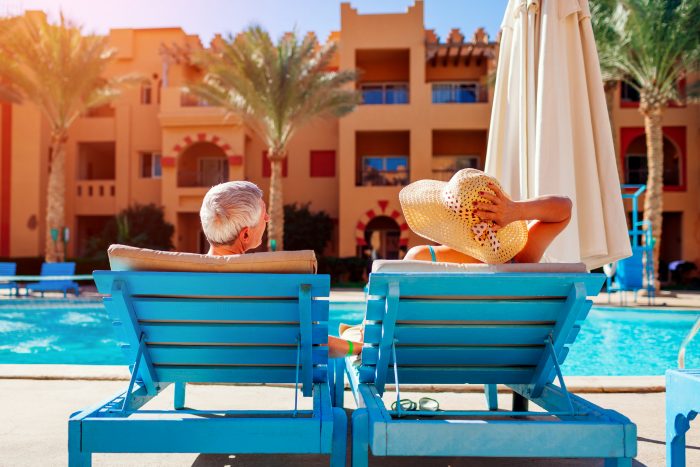 Imagine a vacation where you can truly unwind and indulge in the pleasures of paradise without worrying about extra expenses or planning every detail. What you're imagining is the very real world of all-inclusive resorts, where your every need is catered to, and relaxation takes center stage. In this blog post, we'll explore the numerous benefits of opting for an all-inclusive resort and why it might be the perfect choice for your next getaway.
Note: By-owner timeshare rental rates typically do not cover the all-inclusive fees — those are paid directly to the resort at check-in. RedWeek renters should get the most recent costs and list of inclusions prior to renting at an all-inclusive timeshare resort.
Budget-Friendly Bliss
One of the biggest advantages of an all-inclusive resort is the relief it brings to your travel budget. With a comprehensive package that covers your meals, drinks, and entertainment, you can kiss unexpected expenses goodbye. No more stressing over the cost of dining out or calculating the total bill for your family's activities. You have the freedom to indulge in unlimited food and beverages, participate in various recreational activities and enjoy world-class amenities, all without constantly reaching for your wallet.
RedWeek All-Inclusive Pick: At the all-inclusive Pueblo Bonito Sunset Resort & Spa in Cabo San Lucas, guests enjoy a private beach, several swimming pools, an array of restaurants and bars and a full-service spa. The resort also boasts a full schedule of activities, including Spanish lessons, cooking classes, aqua aerobics, dance lessons and bingo.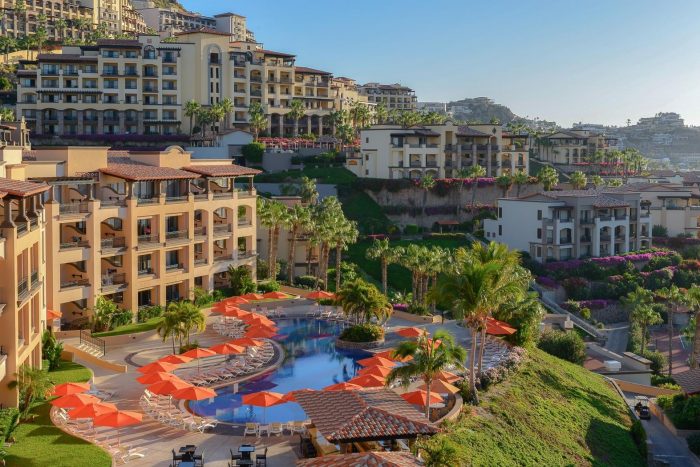 Stress-Free Planning
Planning a vacation can be a daunting task, with endless research, reservations, and logistical arrangements. All-inclusive resorts offer a breath of fresh air by taking care of the majority of your vacation planning. From airport transfers to accommodations and dining options, everything is conveniently bundled into one package. This eliminates the need to take a deep dive into a destination's offering and allows you to focus on what truly matters—relaxing and enjoying your holiday.
RedWeek All-Inclusive Pick: One of RedWeek's Top Picks of 2023, The Royal Sands in Cancun delivers all-inclusive delights at every turn, including a full-service spa, tennis courts, freshwater pools and much more. You'll also have access to all amenities at the other Cancun-area Royal resorts, with a free shuttle service between them.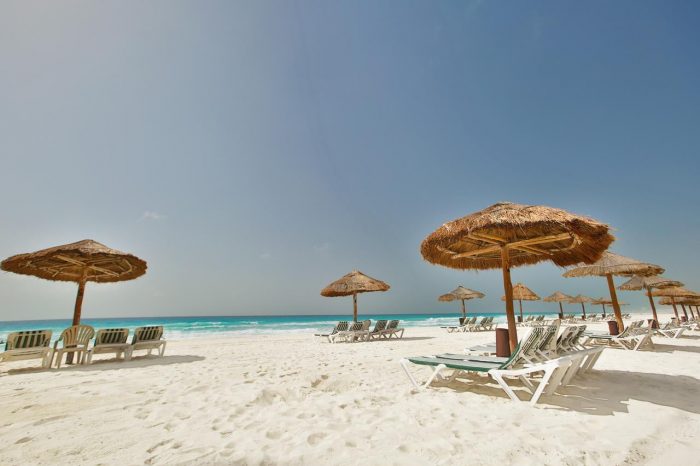 Culinary Excellence
Food is undoubtedly an essential aspect of any vacation, and all-inclusive resorts excel in providing a culinary experience to remember. These resorts often boast a range of restaurants and cuisines, from buffet-style dining to à la carte options prepared by renowned chefs. Indulge in mouthwatering local and international dishes, savor gourmet delights, and explore a variety of culinary experiences, all included in your package. Additionally, many resorts offer 24/7 room service, ensuring you're never far from a delectable meal.
RedWeek All-Inclusive Pick: Overlooking the crystal-blue waters of the Caribbean Sea, Windjammer Landing Villa Beach Resort in St. Lucia's all-inclusive program offers more than just unlimited dining. Guests also enjoy a-la-carte selections in five unique restaurants, including the beachside Jammer's or the Dragonfly with its authentic Caribbean buffet. Plus, kids eat free when accompanied by adults. 
Entertainment + Excitement
All-inclusive resorts go above and beyond to keep their guests entertained throughout their stay. With a diverse array of activities and entertainment options, you'll find something to suit every interest and every age. From water sports and fitness classes to live performances, themed parties, and even kids' clubs, there's always something exciting happening. Whether you prefer lounging by the pool, engaging in adrenaline-pumping adventures, or immersing yourself in the local culture, all-inclusive resorts ensure that boredom is never on the itinerary.
RedWeek All-Inclusive Pick: Set on the sands of Aruba's famed Palm Beach, Barcelo Aruba offers a luxurious all-inclusive Caribbean escape. Float up to swim-up bars, try your luck at the on-site casino, dine at five distinct restaurants and dance the night away at the resort's nightclub. And parents with kids can take advantage of the very fun Kids' Club, offering daily activities for your young ones.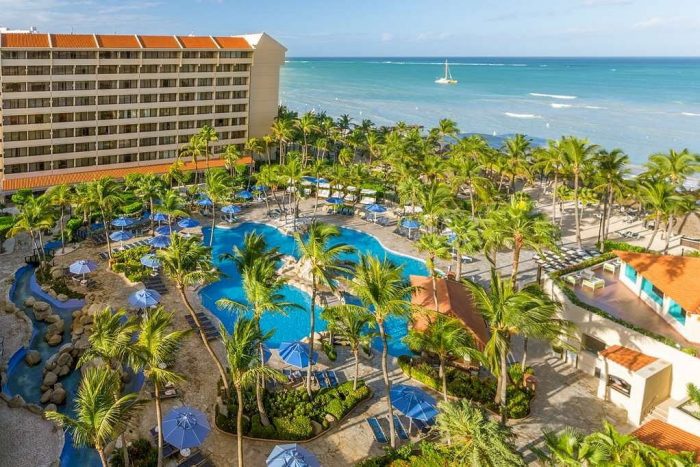 Start planning your all-inclusive vacation with RedWeek now.