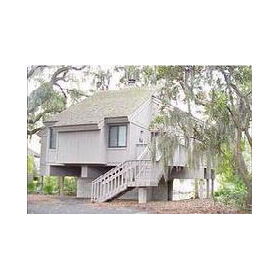 Night Heron Loft
Hilton Head Island, South Carolina
Night Heron Loft's individual rustic cottages, built on a pedestal, are located just a short walk from the beaches in Sea Pines Plantation. There are six two-bedroom, two-bath villas, featuring decks overlooking a sizeable lagoon with beautiful birds. Sometimes, an alligator can be seen sunning on the banks. A large outdoor (unheated) pool is just steps away
Timeshare Owner?
Post your timeshare at Night Heron Loft for rent or sale in less than five minutes!
Night Heron Loft's individual rustic cottages, built on a pedestal, are located just a short walk from the beaches in Sea Pines Plantation. There are six two-bedroom, two-bath villas, featuring decks overlooking a sizeable lagoon with beautiful birds. Sometimes, an alligator can be seen sunning on the banks. A large outdoor (unheated) pool is just steps away
Stayed at
Night Heron Loft
recently?
Let us know
of resort details we should update.
Timeshares for rent at Night Heron Loft
No rentals available for Night Heron Loft. Sign up to be notified of changes.
Price (Maint. fee)
Week (Season)
Use
Type

Room

Sleeps

View

Price: $500 Maint. fee: $1,717

RedWeek Verified

Week: 27
Use: Annual
Type: Deed
Room:

2 Bedroom Unit

Sleeps: 8
View: Varies
View posting