Selling Your HGVC Timeshare
Selling Your Hilton Grand Vacations Club (HGVC) Timeshare
In today's timeshare market, developers are always adding new programs, benefits, and wrinkles to entice new buyers. The changes can be confusing for existing owners, particularly those who are considering selling on the secondary market.
To help clarify resale market issues, RedWeek.com has enlisted a group of experienced industry veterans and real estate experts to give owners straight answers about their timeshares. We start this educational effort by looking at the Hilton Grand Vacations Club (HGVC) with expert advice from Florida Real Estate Broker, Judi Kozlowski of Re/Max Properties SW, Timeshare Division. She has been active in the timeshare secondary market for over 20 years and is a recognized preferred broker for HGVC.
With Judi's help, we'll explore the HGVC resale market and identify any obstacles or issues owners should consider when selling their HGVC timeshare, including: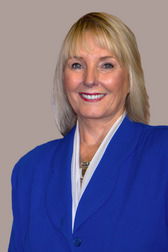 Determining What You Own
The first step in preparing to sell your timeshare is to get all your paperwork in order, to know all the basic information about your HGVC timeshare ownership. Gather your bill of sale, warranty deed, and a copy of your recent assessments. These documents should provide you with virtually all of the information you'll need, such as: what you own (home resort, annual points allotment, and usage restrictions), amenities included at the resort, maintenance fees, and taxes.
Once you've gathered these documents, you'll have a confirmation of your home resort, number of annual points, points balance, etc.
Program Summary - What You're Selling:
If you're putting your Hilton Grand Vacations Club timeshare up for sale, you are selling a timeshare that is:
Points ownership backed by a deed
A home resort with an exclusive advance booking window (typically 9 - 12 months). Other HGVC resorts open to reservation by owners 9 months in advance.
A program that allows you to bank or borrow points
Internal and external exchange options (within HGVC and RCI)
A program that allows you to convert to Hilton Honors Points
A program that allows you access to open season rates at HGVC resorts with a 30 day booking window
For a full overview of the HGVC program, see our article on Buying Hilton Grand Vacations Club
Virtually all HGVC memberships are deeded, and involve an annual points allotment at a specific home resort. You need to determine how many banked points, if any, are associated with your account, and whether you are up-to-date on maintenance fees, taxes, and assessments.
Restrictions on Your Ability to Sell
If your fees have all been paid, and you are in good standing with the resort, you can advertise your timeshare for sale.
Hilton retains the "first right of refusal" (FROR) on any proposed sale. In practice, this means that Hilton retains the right to step in to any transaction - pushing aside the buyer -- and buy the property back from the owner themselves. Companies only exercise this FROR when they determine that the price of the resale on the open market is a good bargain (meaning, low enough) for them to buy back the timeshare from the original owner. Buying back under-valued timeshares on the resale market also enables companies to bolster their retail sales program.
In a typical transaction, brokers will forward a sales contract to Hilton for review. Hilton then has 30 days to exercise the FROR or waive it, allowing the resale to proceed. It takes between 4 - 6 weeks for the closing and transfer to be finalized.
Resale Restrictions to Disclose to Your Buyer
Overall, Hilton is fairly generous to buyers on the resale market. All ownership points and privileges are transferrable to the new owner, with two exceptions:
Points purchased resale do not qualify for inclusion in Hilton's elite programs. Here's what this means: If you're already a Hilton owner, and own 7,000 points (a standard weeks' worth of HGVC points), then you buy an additional 7,000 points on the resale market, you will not be able to add the new points to your original program to qualify for a higher level of Hilton membership. In other words, you'll be able to use your newly bought points for reservations just like any other owner, but they will not elevate you to the level of a 14,000-point owner for participation in Hilton's "Elite" programs.


Points purchased outside of a HGVC authorized broker are not eligible for upgrading into other HGVC inventory in the future.
How to Price Your Timeshare
You can test your timeshare's worth on many Web sites, including RedWeek.com, which offers the largest online marketplace for resales. Price will always depend on size of unit, view, location, season and usage (annual or EOY). For HGVC owners, the allotment of points and home resort are the most important factors. Keep in mind, a quick check of prices on RedWeek.com will show what prices other owners are listing their timeshares for — but not necessarily what they sold them for. RedWeek's What's My Timeshare Worth tool will plot historical listing prices for each resort, along with actual sales prices, as available.
Closing Costs, Commissions, and Fees
Closing costs will vary by state and price, as well as services and coverage provided. Costs included in a real estate transaction such as selling timeshare include (but not limited to): commissions, transfer fees, activation fees, estoppel and documentation fees, title transfer fees, title insurance (if applicable), stamp and tax fees, etc. Note: not all the fees listed apply to all timeshare resale transactions.
The closing costs for a Hilton property are similar to standard real estate transactions. The closing costs include Hilton transfer fees, Hilton club activation fees, and estoppel charges. A typical transaction will have overall closing costs in the range of $1,100 - $1,300, which includes a $399 transfer fee to Hilton and a club activation fee of $250. Standard closing costs range from $350 to $500. Closing costs for Hawaii properties can reach $800. All closing costs are normally paid by the buyer (but that is dependent on the individual terms negotiated).
Considerations for Doing it Yourself
Doing it yourself, as with the sale of a home, is cheaper, but more complicated. You can easily advertise your timeshare on your own, but once you find a buyer, the real fun begins.
You will need to prepare a sales contract, negotiate closing costs, set up escrow for the transfer of the funds, handle the right-of-first-refusal paperwork, and submit a request for estoppel waiver from Hilton.
Do NOT miss the mandatory estoppel process. If you miss this step, Hilton can prevent the final transfer of your property, even after you think the sale is complete. The estoppel gives the buyer assurance that the seller has the right to sell their points and are legitimate HGVC owners in good standing. This is usually recorded with the deed.
If you choose to do it yourself, RedWeek.com is the largest online marketplace for timeshare, with over 3 million registered users. Memberships start at $18.99 annually, and you can advertise your resale for $59.99 for up to 12 months. You can advertise your points directly on the HGVC Points page (make sure to note your home resort), or add a resale posting directly to your HGVC home resort's page (making sure to note the points allotment).
Types of Professional Assistance Available
If you don't want to 'go it alone', then you should hire a licensed real estate broker/agent who specializes in timeshare resales. A licensed broker will conduct a background check on recent sales to determine what comparable timeshares have sold for during the past six months, set up your listing and distribute it on the MLS, perform the mandatory estoppel with HGVC, and arrange the best closing services.
Commissions vary by broker/agent, which need to be disclosed and agreed-upon up front. Typically, minimum commissions are $1,000 to $1,500. Keep in mind this does not include the other closing fees described above.
Here are some options for finding a broker to manage this process for you:
RedWeek.com offers a full service resales program to its members. For $125 (versus the $59.99 regular posting), RedWeek builds your resale posting for you, validates your week through the estoppel process, and assigns a licensed real estate broker to assist in your pricing and contract negotiations. When your week sells, the broker charges a commission of $399 or 3% of price, whichever is higher, in addition to closing costs.


The LTRBA (Licensed Timeshare Resale Brokers Association) can also help you with identifying brokers that can aid in your resale process.


Hilton has its own resale program for owners and, when a property sells, HGVC takes a 25% commission.