Should I buy a timeshare pre-construction?
Should I buy a timeshare pre-construction?
Ask the Timeshare Crusader / December, 2011
In last month's article you stated that you do not recommend buying a pre-construction timeshare. Could you elaborate on this recommendation?
Purchasing a timeshare can be an expensive proposition and, in general, quite tricky. There are so many questions that a consumer needs to have answered before making a purchase decision on a timeshare, and buying "dirt" just leaves so many more questions unanswered.
The most basic concern is whether the property will actually be built, and will it be built with all of the promised amenities. We all know that money is not readily available to resort developers lately, which makes it easier for the promised pool area, general store, or fitness center to be "postponed."
Most consumers do not purchase a timeshare that they see every day or even every month. When you buy a timeshare sight-unseen, through RedWeek.com for instance, you have a number of resources available to you to check out the resort. Buying a sight-unseen pre-construction resort does not come with those safety nets.
It's well documented that the vast majority of timeshare owners don't take the time to read all of their documentation and, in most cases, have no idea how much power the resort, individual owners, or HOA have. With a resort that only exists on paper, there are too many issues and questions that prospective owners either don't bring up or don't know to ask about.
No doubt there are satisfied timeshare owners out there who purchased pre-construction. I would say that those are the exceptions rather than the norm. Bottom line for me: timeshare can be tricky and I advise my clients to ONLY purchase something that they are familiar with or something that is verifiable by a number of sources.
Have a Timeshare Question?
Ask our panel of experts on our Ask RedWeek forum, or e-mail them to us.
Lisa Ann Schreier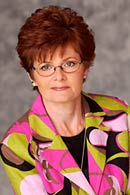 aka The Timeshare Crusader
The answer to this question came from Lisa Ann Schreier.
Have a question for one of our timeshare experts? Post them on the Ask RedWeek forum, or e-mail them to us directly.