Should I pay fees on a closed timeshare resort?
Should I pay fees on a closed timeshare resort?
Ask the Timeshare Crusader / March, 2011
I am an owner at Pelican Resort Club which closed its doors on Feb. 20 of this year. According to the FAQ posted on their website, they are still requiring that we pay our 2011 maintenance fees to "stay in good standing" with the new resort owners. I am VERY reluctant to pay any more money to the resort with no guarantees that the resort will reopen at all. I would appreciate your advice on the matter.
An excellent question and let me add that I, along with other industry professionals, feel badly about the situation that you and other owners find themselves in. I trust that you are keeping abreast of the current situation through various sources including the Forums here on RedWeek.com, articles and newsletters from TimeSharing Today and of course, any communication that the resort sends you.
My answer here may put me out on a limb and is almost certain to get some angry comments by the new owners. Having said that, I would be reluctant at best to send any more monies to the resort for the reasons you outlined. To "stay in good standing" seems to me to be a clear cut example of the pot calling the kettle black. My question to the new owners would be "What are you doing to keep the resort in good standing?" Paying money to any entity that is in this situation raises some issues. If they were not able to handle the financial aspects of the resort well enough with the money that you and other owners have been faithfully paying, what guarantees can they offer you?
As I said, I know that this answer may be controversial, but if I were in your situation, I would NOT pay anything until my questions and concerns about the future of the resort have been fully and honestly answered.
Have a Timeshare Question?
Ask our panel of experts on our Ask RedWeek forum, or e-mail them to us.
Lisa Ann Schreier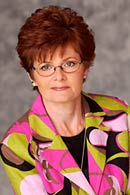 aka The Timeshare Crusader
The answer to this question came from Lisa Ann Schreier.
Have a question for one of our timeshare experts? Post them on the Ask RedWeek forum, or e-mail them to us directly.