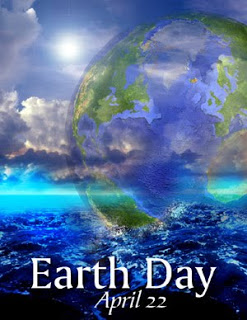 Today commemorates the 40th Anniversary of Earth Day! Founded in 1970 as an environmental teach-in, it is now celebrated annually through-out the world as a way to inspire awareness and appreciation for the Earth's environment. As a timeshare owner and traveler, you can support Earth Day any time you stay in a "Green" timeshare! Take a look at these resorts that have gone green:
Because of Florida's Green Lodging program, you'll find many Florida timeshares who've gone green. They are participating in the program by conserving energy, reducing water consumption, and reducing waste.
Orlando Timeshares
Two Orlando resorts that are certified by the program are the luxury Wyndham Bonnet Creek Resort, and the family-friendly Sheraton Vistana Resort.
Daytona Beach Timeshares
The powdery sand beaches and NASCAR can all be enjoyed in Daytona Beach when you stay at the Daytona Beach SeaBreeze Resort.
Panama City Timeshares
Enjoy "The Most Beautiful Beach in the World" and rent a timeshare at Marriott's Legends Edge at Bay Point resort.
Key West Timeshares
Choose from a Key West timeshare rental at either the Banyan Resort or the Coconut Beach Resort.
Marco Island Timeshares
When traveling to beautiful Marco Island, stay at the Marriott's Crystal Shores.
Disney Timeshares
All Disney timeshares at Walt Disney World in Florida are green! Whether you rent a timeshare at Disney's Boardwalk Villas or Disney's Old Key West, you'll know you're doing your part to help the earth while enjoying the fun of Disney to boot.
Happy Earth Day today and every day!