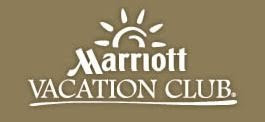 In April, 2010, Marriott International saw its stock prices begin their long-awaited recovery. Marriott shares shot up over 5 percent on the New York Stock Exchange, the largest percentage jump of any stock since January. The stock prices of most companies all over the world tumbled during the global financial crisis, with the travel and lodging industries being especially hard hit.
However, this spring has brought indications of recovery, and even growth. Marriott has also projected second-quarter and full-year earnings that would surpass analysts' expectations, indicating that demand for lodging is growing. "The recovery is clearly occurring faster than we anticipated," Chief Operating Officer and President Arne Sorenson said. This is good news for those of you who plan Marriott timeshare vacations.
Marriott had its beginnings in 1927 when J. Willard Marriott and his wife, Alice, opened a root beer stand in Washington, D.C. Today Marriott International is the largest U.S. hotel company by market value, with over 3,000 lodging properties in the U.S. and 67 other countries and territories. Marriott International brought to the lodging industry a respect for the consumer which has culminated in innovative lodgings and quality service.
For example, in 1997 Marriott was entrusted with a national treasure, Boston's 150 year-old Custom House. Following a multi-million dollar renovation, the city's historic architectural icon reopened as Marriott's Custom House, becoming the first-ever branded metropolitan ownership property of its kind.
Marriott was honored with the 2007 ENERGY STAR Sustained Excellence Award from the U.S. Environmental Protection Agency, and intends to meet its goal of reducing greenhouse gasses by 6% per guest room by 2010. Restaurants at more than 2,300 Marriott hotels throughout the U.S. and Canada no longer use partially-hydrogenated oils, a primary source of trans fats.
Marriott Vacation club International celebrated its 50th resort when Marriott's Oceana Palms opened its first phase in January, 2010, in Riviera Beach on Singer Island in the heart of Palm Beach, Florida. "We are thrilled to open our 50th resort and welcome owners and guests," said MVCI president Stephen P. Weisz. "We couldn't be more pleased to open our second resort in this beautiful coastal setting."
From Boston to Palm Beach, from Hilton Head to Park City, from Aruba to Thailand you can literally follow Marriott's rising star around the globe. Timeshare rentals, timeshare exchanges and timeshare resales are all there to give you the distinctive excellence of a Marriott vacation experience.