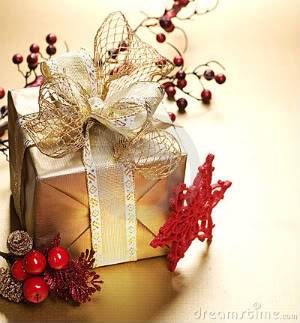 When is a timeshare rental more than a timeshare rental? When it's a gift you give yourself.
Kim Orlando is the founder of Traveling Mom, a top website and blog network dedicated to empowering the travel experience of moms everywhere. As a top media source on moms who travel, she has been featured in leading newspapers and publications, including Forbes, CBS News Blog, and BetterTV.com. "It is important to me to enjoy my family, take care of myself, and help others," says Kim.
And her suggestion for a special gift this holiday season for "taking care of yourself" is that couples take the time after the holidays to go away together to reconnect and rejuvenate.
"This year I am going into the holidays with a recovery plan," said Kim. "I am booking a vacation NOW that my husband and I can use to wind down from the holiday mayhem."
All of the holiday cheer, good will and festive vibe of the season can be completely lost on you as a couple because you will be working, she explained. "And I don't mean working at the jobs that pay for the presents. You'll be working to find the best buys and the best gifts, and the best sausage for the cornbread dressing."
"So allow me to intervene on your holiday and start a new tradition. Plan now some time away to do nothing but maybe reminisce about the weeks before – it is well deserved – kinda like whip cream on the pumpkin pie after a holiday dinner."
There are many timeshare rentals available all across the country, so if you're looking for one within an easy drive of your home, look no further than the listings on redweek.com. You can also find beautiful timeshare rentals at luxury resorts that are very budget friendly. For example, stay at the Cypress Pointe Resort II GrandeVillas in Orlando for just $39/n. You can relax in French-Mediterranean style at the Club de Soleil in Las Vegas for just $48/n. For just $71/n you can enjoy a timeshare rental at the elegant Clarion Suites Crystal Beach and Health Club, Miami Beach.
Do yourselves, your family, and the New Year a favor, and enjoy a gift of fun, togetherness, and relaxation on a great timeshare rental getaway with your honey.
Categorized in: Clarion Suites Crystal Beach, Club de Soleil, Cypress Pointe Resort, family vacation, timeshare rental