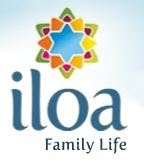 RCI, the global leader in vacation exchange and one of the Wyndham Worldwide family of brands has announced in a press release that it has a new affiliation with ILOA Family Life Resort.
Located in the region of Barra de São Miguel, Brazil, just 20 minutes from the capital city of Maceio, ILOA Family Life is a vacation resort that, when completed, will offer residential and hotel units as well as a variety of on-site recreational facilities.
In addition to a restaurant and conference facilities, the resort will feature a playground, climbing tree, climbing wall, water park, spa, teen's club, ballroom, children's room, two soccer fields, four tennis courts and a sand court.
"ILOA Family Life is a varied and flexible development that will allow owners to enjoy wonderful vacations in the popular tourist region of Barra de São Miguel," said Alejandro Moreno, Business Development Director, RCI Brazil. "It is a pleasure to welcome a project of this size to our network."
Construction on the ILOA Family Life Resort began in 2010 and is reported to be proceeding at an accelerated pace. Structural and masonry work has an estimated completion date of February 2011, which is ahead of schedule. The grand opening is planned for November 2012.
Categorized in: ILOA Family Life Resort, RCI, Timeshare Exchange, Wyndham Worldwide