In honor of the Olympics, and those Olympians who have received consecutive gold medals, RedWeek's August newsletter featured three resorts that have received the distinguished RCI Gold Crown Resort award for consecutive years.
The RCI Gold Crown Resort award designates resorts that have met or exceeded specific standards in the areas of unit housekeeping, resort maintenance, unit maintenance, resort hospitality and check-in/check-out procedures, and an evaluation of resort facilities.
Those resorts achieving the RCI Gold Crown Resort rating — which is the highest award presented — must also undergo a separate evaluation of resort amenities, unit amenities and guest services. If you want only the best, these resorts are proven winners:
1. Royal Islander Club La Plage, Maho Bay, St. Maarten (see top photo). One of the Caribbean's finest timeshare resorts, La Plage was recently awarded the elite Five Star awards and has been a recipient of the RCI Gold Crown award since it opened in 1986 – that's 25 consecutive years! Situated along a half-mile of white-sand beach, its one, two and three bedroom suites each feature a balcony overlooking the Caribbean Sea.
Timeshare rentals at Royal Islander Club La Plage start at just $93/night. Resales start at $550.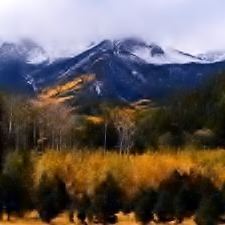 2. Wyndham Flagstaff, Flagstaff, AZ. Sitting at 7000 ft altitude Flagstaff is surrounded by the heady fresh air of the Eisenhower Peaks. Wyndham Flagstaff is a 2200-acre all-seasons resort and has received 15 consecutive RCI Gold Awards. Because of the altitude, summer temperatures are comfortable and summer activities include an 18-hole golf course, eight tennis courts, and  horseback riding.
Fly fishing and hiking are both fun in the midst of beautiful Autumn foliage. When the snow falls, you can ski either downhill or cross-country at Arizona's Snow Bowl. And any time of year the Grand Canyon is a perfect day trip, just 80 miles to the north.
Wyndham Flagstaff timeshare rentals start at just $80/night, and resales begin at $1200.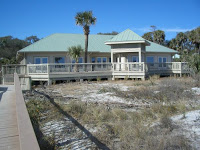 3. Egret Point by Spinnaker, Hilton Head, SC. Located within the vacation playground of Shipyard Plantation, Egret Point resort has received 10 consecutive RCI Gold Crown Awards. The tropical breezes off the ocean and through the Palmetto trees keep the island cool and comfortable.
There are many activities here to help you enjoy staying on the Atlantic coast, with miles of off-shore reef fishing; playing with dolphins; and relaxing on a sunset cruise in Calibrogue Sound. Afterwards head to the resort's sauna and steamroom.
Timeshare rentals at Egret Point b y Spinnaker start at just $71/night. Resales begin at $500.
Categorized in: Egret Point by Spinnaker, RCI, RCI Gold Crown Award, Royal Islander Club La Plage, timeshare rentals, timeshare resales, Wyndham Flagstaff