Aruba, The Bahamas, St, John, St. Martin — they're all in the Caribbean, but they all have their own distinct vibe and character. So, which Caribbean island is perfect for you? We'll help you narrow it down and inspire your next tropical getaway. 
Start planning your Caribbean vacation now. With RedWeek's owner-direct prices, you'll pay a fraction what you would otherwise. Find out how it works.
Aruba: Little Island, Big Fun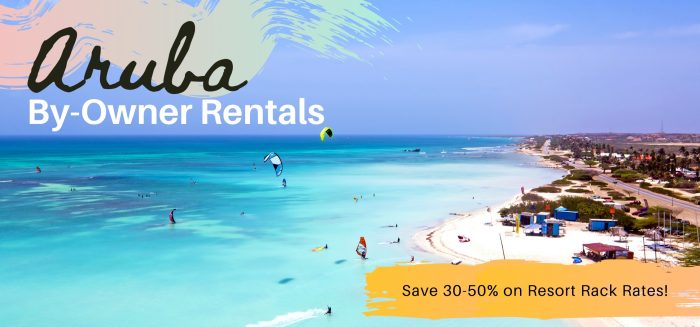 Ideal For: Eco-Adventurers and Cultural Explorers
The Basics: This Dutch-Caribbean Island may be small (21 miles long and six miles wide) but the fun is endless. Adventure is always close at hand in Aruba, whether you're exploring the sprawling Arikok National Park or discovering a totally unique tropical / Netherlands mashup in the capital city of Oranjestad. Don't miss the famed Natural Pool, an off-the-beaten-path destination that you'll be telling friends and family about for years to come; or the Antilla Shipwreck, one of the largest and most famous wrecks in the Caribbean. 
The Beach: Eagle Beach is rarely missing from those "best beaches in the world" roundups. And it lives up to the hype! This Aruba beach boasts powdery soft white sands, bluer-than-blue waters and more than enough space to spread out. While you're there, keep an eye out for nesting sea turtles. 
The Hidden Gem: Take a trip to San Nicolas, a delightful village on the south coast of Aruba. Here, you'll find the island's creative community blossoming, with street art everywhere you turn, locally minded art galleries and boutiques and some wonderful cafés. 
The Place To Stay: Marriott's Aruba Surf Club is a beachfront timeshare that will make you want to move in permanently. The spacious villas give you all the comforts of home, while the famed Palm Beach is always just steps away. Check out more Aruba timeshare options. 
Further reading: The 10 Best Things To Do In Aruba
Bahamas: Quintessential Caribbean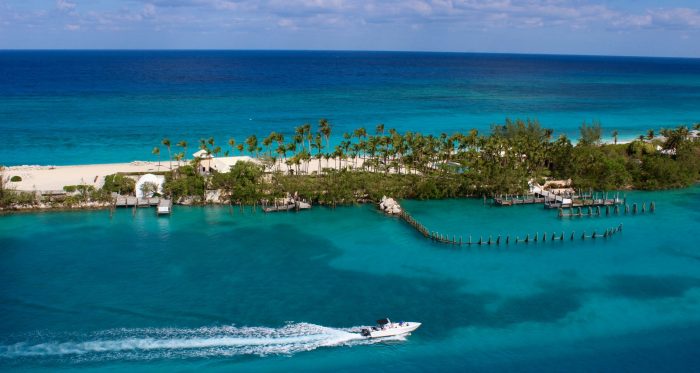 Ideal For: Beach-loving bucket-listers

The Basics: Less than an hour's flight from Miami, the Bahamas offer travelers the quintessential Caribbean vacation. As you probably know, the country is home to some of the most pristine beaches in the world, set upon more than 2,000 islands and cays. But the beaches are just the beginning. In the Bahamas, you'll find an array of historic and cultural attractions, from UNESCO World Heritage lighthouses to the interactive Pirates Museum in the heart of Olde Towne Nassau. Throw in classic Caribbean cuisine, eco-adventures, welcoming locals and great year-round weather, and the Bahamas is hard to pass up. 
The Beach: Located on the southwest coast of Paradise Island, Arawak Beach is the ideal escape from some of the more bustling Bahamas beaches. Here, you'll be able to find your own spot on the sugar-white sand and cool off in the shallow turquoise waters. 
The Hidden Gem: Make your way to the island of Eleuthera to experience the Queen's Baths. These natural pools have been carved out over the decades by the ocean's waves. When the tide goes out, the water left over is heated by the sun, creating a hot tub like no other in the world. Good to know: Because unpredictable tides are involved, this one is for strong swimmers (and likely not for younger kids). 
The Place To Stay: Charming pastel-colored buildings welcome guests Harborside Resort at Atlantis, an exquisite spot offering waterside villas. Harborside is a secluded escape, but it's also just moments away from all kinds of Bahamas excitement, including waterparks, casinos, oceanfront golf courses and fantastic dining options. Check out more Bahamas timeshare options. 
St. John: A Touch of Glamor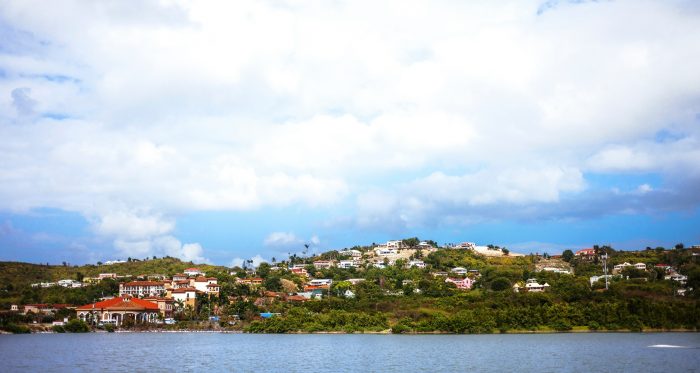 Ideal For: Stylish Jetsetters
The Basics: St. John is the smallest of the three U.S. Virgin Islands (just 28 square miles), but like Aruba, it's filled with great activities. Mainly accessible by ferry or boat, this is an exclusive, upscale escape if you're in search of a touch of glamor. It's also very consistent: St. John enjoys near-perfect weather year-round, with temperatures rarely dipping below 70 degrees Fahrenheit. That climate encourages exploration — the Virgin Islands National Park covers a whopping two-thirds of the island, featuring coral reefs, ancient petroglyphs, and amazing wildlife.  
The Beach: Located on St. John's North Shore, Trunk Bay is the epitome of a Caribbean beach, with white sand, azure waters, and lush vegetation. Once you see it, you'll understand why it's one of the most photographed beaches in the world! Don't miss the Underwater Snorkeling Trail, which guides eco-adventurers through an aquatic wonderland. 
The Hidden Gem: For more than 25 years, La Tapa in Cruz Bay has been wowing diners from all over the world with its skillful blend of Mediterranean influences and local ingredients. You could eat here every night of your St. John vacation — the menu changes daily. And the live jazz that soundtracks your evening is the icing on the cake. 
The Place To Stay: The centerpiece of the Westin St. John – Virgin Grand Villas is the 600-square-foot pool, which is topped off by a cascading waterfall. When it's time to unwind, retire to either a studio, one-, two- or even three-bedroom villa rental or townhouse, or take a short walk to a pristine beach for one of St. John's legendary sunsets. Check out more St. John timeshare rental options. 
St. Martin: Island Flavors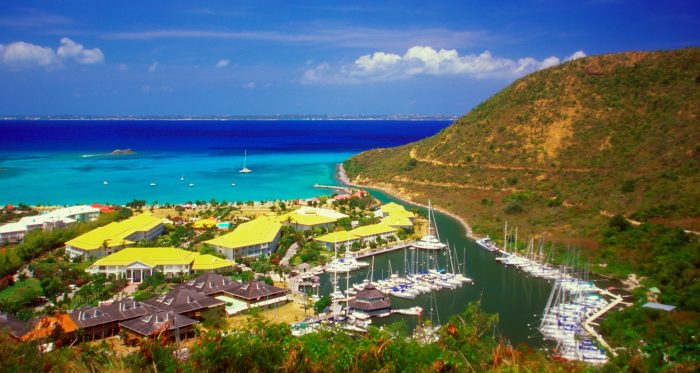 Ideal For: Foodies and Night Owls
The Basics: One half is French; the other half is Dutch — but Saint Martin / Maarten is all Caribbean. The 37-square-mile island bursts with colorful architecture, the lively rhythms of soca, salsa, and reggae, late-night casinos, and some of the most postcard-ready beaches you'll ever see. Additionally, the French influence ensures that St. Martin is one of the Caribbean's best destinations for foodies, with an acclaimed culinary style that blends old world techniques with delicious island flavors. 
The Beach: There are no less than 37 beaches spread across St. Martin's shorelines. But if you had to pick just one? Long Bay on the western coast of the island is the one. This epically long stretch of sand gives you plenty of space to find your own private spot to enjoy those refreshing Caribbean Sea breezes. 
The Hidden Gem: Rosemary's, located right on the water in Marigot, is what islanders call a "lolo." These are tiny little restaurants that specialize in creole cuisine — and though locals all have their favorites, Rosemary's might just be the best. Don't miss the jerk chicken!
The Place To Stay: Royal Islander Club la Plage puts you right on a beautiful half-mile of white-sand beach. But that's not all. The resort's 128 suites all boast private balconies overlooking the sea. Cool off in the island's largest freshwater pool or indulge in St. Martin's vibrant nightlife, which is just moments away. Check out more St. Martin timeshare rental options.