It may be hard to believe but fall 2022 is right around the corner — which means that it's time to start making your fall travel plans. It's a good idea to get started early, too, if RedWeek's Labor Day booking trends are any indication; bookings are already up nearly 200 percent compared to last year. Not sure where to go this year? For inspiration, check out some of the best fall travel destinations for 2022. 
If You Don't Want Summer To End: Maui, Hawaii
RedWeek's vast inventory of timeshare resorts have plenty of options for sun-worshipers, from Aruba to Cancun to Cabo. But in terms of a truly "endless summer" fall travel experience, it's tough to beat Maui. In fact, fall in Hawaii is one of the best times to visit, with mild temperatures, sunny skies and fewer crowds than the rest of the year. The beaches are legendary, of course: Ka'anapali Beach regularly lands at the top of "Best Beaches In The World" lists — and Big Beach (AKA Makena Beach) usually isn't too far behind. But don't miss a chance to take a drive on the Road To Hana, a 52-mile journey through some of Maui's most scenic spots. 
Check out RedWeek's Maui Travel Guide. 
Where To Stay: Westin Ka'anapali Ocean Resort Villas
If You Just Can't Wait For Ski Season: Park City, Utah
On the other end of the spectrum, some of us are itching to get back on the slopes for an epic ski vacation. And you don't have to wait until the dead of winter for that fresh powder. Ski season kicks off in Park City in mid-November, offering skiers and snowboarders early access to the "greatest snow on earth." Park City Mountain Resort is a playground for all ages, with 7,300 acres, 330 trails, 43 lifts and six terrain parks. Nearby Deer Park is equally fun, featuring more than 2,000 acres of expansive terrain. 
Check out RedWeek's Park City Travel Guide.  
Where To Stay: Marriott's MountainSide at Park City
If You Want To See Some Spectacular Fall Colors: Williamsburg, Virginia
For some travelers, an autumn getaway isn't complete until you've seen the leaves changing. Most of us immediately think of New England for fall foliage excursions, but this year, consider Williamsburg, Virginia. The destination is well-known for its living history attractions, but the natural beauty of the area in the fall draw leaf peepers year after year. The Basset Trace Nature Center features a trail that winds through a canopy of trees, while the Governor's Palace Gardens is home to a one-of-a-kind tunnel of orange branches. It's one of autumn's most incredible photo opportunities. 
Check out RedWeek's Williamsburg Travel Guide. 
Where To Stay: Vacation Village at Williamsburg
If You Need Some Real R&R: Sedona, Arizona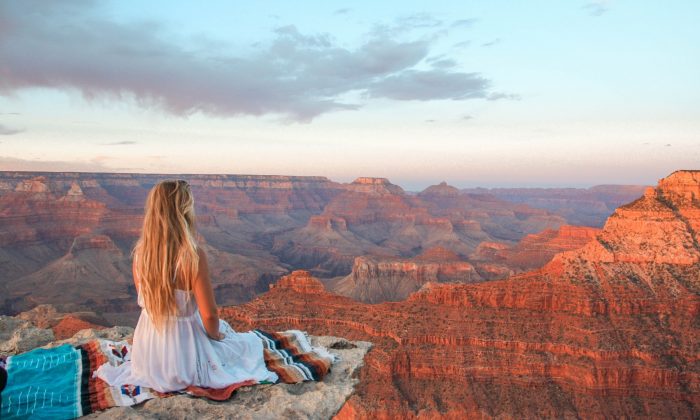 If your summer has been more stressful than soothing, maybe it's time to escape the modern world for a little while this fall. Sedona, located amidst Arizona's gorgeous high desert, is a timeless destination that has been restoring and refreshing minds, bodies and souls for decades. It's a place that takes you away from your everyday worries, via stunning red rock buttes, acres of pine forests and a host of wellness-focused spas. It will also spark your creativity; on the first Friday of every month, the city's artists open their studio doors so that visitors can see the latest Sedona masterpieces. 
Check out RedWeek's Sedona Travel Guide. 
Where To Stay: Hyatt Piñon Point
If Only Disney Will Do: Orlando, Florida
Maybe it's been too long since you and your family have paid a visit to Mickey and the gang. Fall is a good time to head back to Disney World — especially this fall. The sprawling Orlando entertainment complex is currently celebrating its 50th anniversary, introducing an array of new rides and experiences. Even better, RedWeek has access to almost 600 Disney Vacation Club Vacation rentals. These DVC vacation rentals are vacations booked by DVC owners, and all are offered at unbelievable discounts compared to retail (rack) rates. Budget travel has never been quite so magical. 
Check out RedWeek's Orlando Travel Guide. 
Where To Stay:Disney's Old Key West Resort